I've spent years managing large teams, serving on boards, chairing committees and being a "leader" in professional circles. 
For the most recent four and a half years, I only had a partner and an editor – a team of three. And, while we were often overwhelmed with the number of hours we worked or big ideas we wanted to take on, we managed.
We "managed." Keyword. As we grew our offerings, got energized by bigger stories and more breaking news, doing more things for our clients, readers and sponsors, and bigger and better events, we knew we had to grow our staff to manage that growth. 
We weren't really managing anymore. The three of us basically managed ourselves. I'm sure you can relate, NOT managing people anymore was one of the best parts of the new gig.
Now, we have added to our team, almost doubled it, and let me tell you, WE LOVE having THEM. And now, we're back to managing people. And it's a muscle that hasn't been flexed in a bit. It's a little sore at first. And it's something I think most leaders, especially entrepreneurs, can relate to. But it's also like riding a bike, we're right back in that seat.
I'm managing my managing editor on how to be a manager. By nature, she's in the office more than me, or my partner and Tampa Bay Business and Wealth's Associate Publisher and President Jason Baker, are. And she is asking me things like, "How would you handle this?" and "How do I communicate this better to the team?" It's a muscle she's figuring out how to use, for the first time in her career. 
Jason and I are also managing a new sales team member and our administrative assistant. Figuring out the best way to help them do their best to serve our clients and man, they have been troopers taking everything as it comes and often it comes at a torrid speed. 
I'm grateful to have a team that says "Yes!" How can we do better? What went wrong here? How can you mentor me? How would you handle this? I want to learn from you. 
This is incredibly important for any business owner/leader and there are no manuals. It comes with experience, trial and error, and really knowing what motivates your team. How do they process feedback? How can we help them be better and grow their own careers? How can we help them be successful? Or, like Steve Frey, our cover story subject this month, likes to say how can we make them hate losing more than they love winning? 
What a great question! I bet I know your answer, I certainly know mine!
We hate to lose. You won, that's great, but what now? That loss over there, that's what is going to really hit you. The high of winning is a bit fleeting, in most cases, the pain of losing weighs on me hard.
Now, I tell my team when they do mess up, and they do of course (don't we all?), "Don't take it on the chin. Let's regroup and figure out how to keep it from happening again." And it's not always an immediate transformation. Real growth takes time. It takes a fire in the belly that doesn't go out. Fall down, get up. Keep going. As I told myself during the most difficult year of my life, to date, "Put one foot in front of the other and do the next, logical thing."  
At the end of the day, we are all winners and we know that. But as Jason likes to remind us, "When you win, don't dance in the endzone after that touchdown. Act like you always get a touchdown. That's what you're supposed to do."
And, I think, both Steve and Jason are right on the money.
Hate to lose. It will make you get more touchdowns and no other outcomes will even be an option.
This is the message I'm leading with! What's yours?
Starting this month, I encourage you to take to social media and share your "Hate to lose" mantra. What is the thing you say to your team to get them fired up, encourage them to keep going or even mentor them when they make a mistake and need to know that, yes, tomorrow is a new day and we must keep going.
Tag @TBBWmag on Facebook, LinkedIn, Twitter and Instagram and you might get a share or shoutout. And don't forget to use the #HateToLose!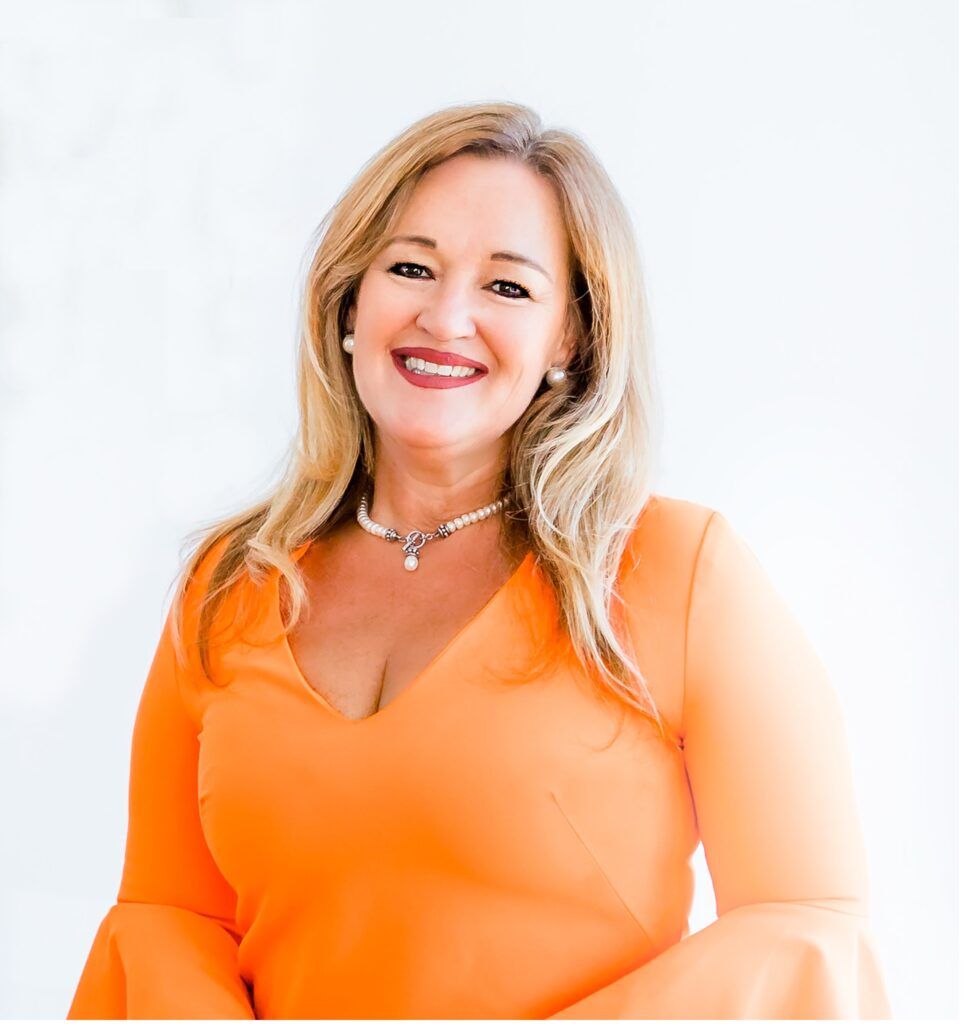 Let's keep going, friends! In leadership, in business and in life. 
Until next month,
Bridgette Bello
CEO, Publisher and TBBW's biggest cheerleader