Owning rental real estate can be a great way to supplement the income you receive from your regular job. Investing in rental property can generate recurring cash flow, help build long-term wealth and even capture some unique tax benefits. But, to reap all these benefits, you need to understand the rules for this type of investment. One of the most common pitfalls is misunderstanding the IRS rules for how to treat rental property income (or losses).
Determining your level of involvement is key to the tax treatment of real estate income and losses. Real estate investments are categorized as passive or active, with passive being the default treatment. You cannot deduct passive investment losses against ordinary income (e.g., wages, interest or unqualified dividends). However, depending on your level of participation, your property may generate active business income. You may even be considered a "real estate professional" for tax purposes.
REAL ESTATE PROFESSIONALS
If you qualify as a real estate professional, your rental income is considered active business income which allows you to deduct any losses. To be classified as a real estate professional for tax purposes, you must work a minimum of 750 hours per calendar year in the real estate profession, with at least 50% of your personal services being in real estate.
If you don't qualify as a real estate professional, you could still be eligible to deduct losses if you can demonstrate material participation in your rental property investment activities.
MATERIAL PARTICIPATION
You show material participation when you are involved in a business on a regular, continuous and substantial basis. The IRS has seven tests to meet the material participation standard; if you meet even one of these tests, the rental income your property generates may be characterized as active and won't be subject to the passive activity loss rules.
You participated in the activity for more than 500 hours, such as attending meetings, handling administrative tasks or making management decisions.
Your participation was substantially all the participation in the activity of all individuals for the tax year. To qualify, you must demonstrate that your participation is regular, continuous and substantial, compared to other co-owners or employees.
You participated in the activity for more than 100 hours during the tax year and as much as any other individual.
The activity is a significant participation activity and you participated in all significant activities for more than 500 hours. A significant participation activity is an activity in which you participate for more than 100 hours during the year but which does not qualify as a material participation activity under any of the other six tests.
You materially participated in the activity for at least five of the preceding ten tax years, (but the years you participated do not have to be consecutive).
The activity is a personal service activity such as law, medicine, accounting, consulting or performing arts in which you materially participated for any three of the preceding tax years, whether consecutive or not.
Based on all the facts and circumstances, you participated in the activity on a regular, continuous and substantial basis in an activity for a minimum of 100 hours during the year. This way to qualify is valid only when other individuals have not contributed as much and are not compensated for managing activity.
You have to meet the material participation test each year that you want to treat your real estate investment as active business income.
ACTIVE PARTICIPATION
Active participation is a less stringent standard than material participation. This level of participation allows a special passive loss rule for rental activities. If you actively participate in real estate activities—for example, if you make management decisions and you own more than 10% interest in the real estate trade or business—then the income will not be considered passive. As an active participant, if you meet certain criteria, you may be able to deduct up to $25,000 in passive losses from your rental real estate each year against non-passive income. Generally, the $25,000 special allowance is reduced by 50% when AGI (Adjusted Gross Income) exceeds $100,000 and to zero when AGI reaches $150,000.
There are additional guidelines to determine if rental income is passive or active. The way different rules and elections are applied depends on your individual tax scenario, so it is important to document your level of participation each year and work with a qualified tax professional if you choose to invest in real estate. The tax professionals at Mauldin & Jenkins can answer your questions and help you reap the most benefit from your real estate investment activities.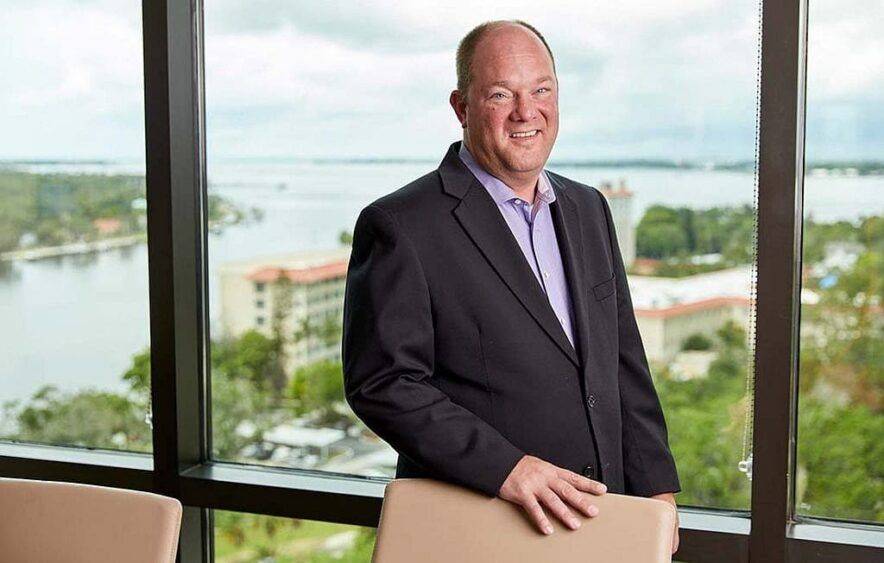 Brian Carter, CPA, is a partner with Mauldin & Jenkins, LLC. Brian received his BBA in Accounting from Mercer University, in 1996, and is licensed as a CPA in Georgia and Florida. Since joining Mauldin & Jenkins, Brian has specialized in providing a variety of accounting, auditing and tax services to not-for-profit organizations, affordable housing developers, restaurants, construction contractors and manufacturing and distribution entities. Brian also consults with not-for-profit board of directors on governance and policy issues and is a frequent speaker to various trade and civic organizations on topics affecting the not-for-profit industry. Brian is a member of the American Institute of Certified Public Accountants, the Florida Society of Certified Public Accountants and a member of the Leadership Florida Cornerstone Class 38.