By Donna St. Louis, vice president of Business Development, BayCare Health System Employee health and wellness is important to BayCare. When employees are happy, and healthy, they feel good and perform their best at home and work. But statistics show that the workforce, across the United States, is facing many challenges including ongoing stress, chronic
Operation Healing Forces is a special, nonprofit organization based in the Tampa Bay area, dedicated to supporting the United States Special Operation Forces, the behind-the-scenes, elite men and women from every branch of service, united under Special Operations Command and headquartered at MacDill Air Force Base in Tampa. We've all heard of the SOFs—the Navy
To fully address mental illness today you must talk about the stigma associated with it. Stigma has a profound impact on the lives of so many and their decisions about taking care of their mental health. A stigma is defined as a mark of disgrace associated with a particular circumstance, quality or person. The consequences
The holidays are supposed to be a special time of year where family and friends come together in the spirit of celebration and tradition. For those struggling with their mental health, and the threat of the pandemic ever present, this year is looking to be another challenging year for millions of people. Here are a
TBBW VIRTUAL EVENT: Resilient Leadership, Managing Mental Health and Morale. Presented by Florida Blue About this event TBBW VIRTUAL EVENT: Resilient Leadership, Managing Mental Health and Morale. Presented by Florida Blue Moderator: David Pizzo, West Florida Market President, Florida Blue PANELISTS: Naakesh (Nick) Dewan, M.D, VP, Behavioral Health, GuideWell Elizabeth Frazier, Executive Director, Lightning Foundation,
By Dr. Ladd Carlston Living a life without stress is virtually impossible: after all, stress is simply a normal reaction the body has when things change, resulting in physical, emotional and mental responses. A stress-free life would be a change-free life—total stagnation—which no one actually wants. And yet, thousands of experts have written millions of
The Gracepoint Foundation held its third annual Stronger Than Stigma event at Armature Works, in Tampa.  This is the largest mental health awareness event in the Tampa Bay area. It featured speakers like Rita Lowman, president of Pilot Bank, and Holly O'Connor from the Miguel and Holly Show on Hot 101.5. [image_slider_no_space on_click="prettyphoto" height="300″ images="13504,13502,13501,13500,13499″]
With many of us altering our work environments with fewer remote—and more in-person—conversations, meetings and engagements, such freedom can feel like a reprieve from being isolated, at times, and at other times can seem like a resurgence of everything intrusive, all at once, without a chance to steady oneself. When a change we have craved
By Ian Adair What originally, was thought in the beginning as a temporary separation from office life became a radical transition in our work culture today. After all of the government-imposed lockdowns, curfews, social distancing and quarantines—work became more remote, isolating and, some would say, socially disconnected. The aftermath of this dramatic shift has moved
About 4 in 10 American adults reported symptoms of anxiety, or depression, in January of 2021. By comparison, only one in ten adults reported such symptoms before the coronavirus era, from January to June 2019. As more working Americans are affected by their mental health, they are protected by robust legislation that criminalizes employment discrimination.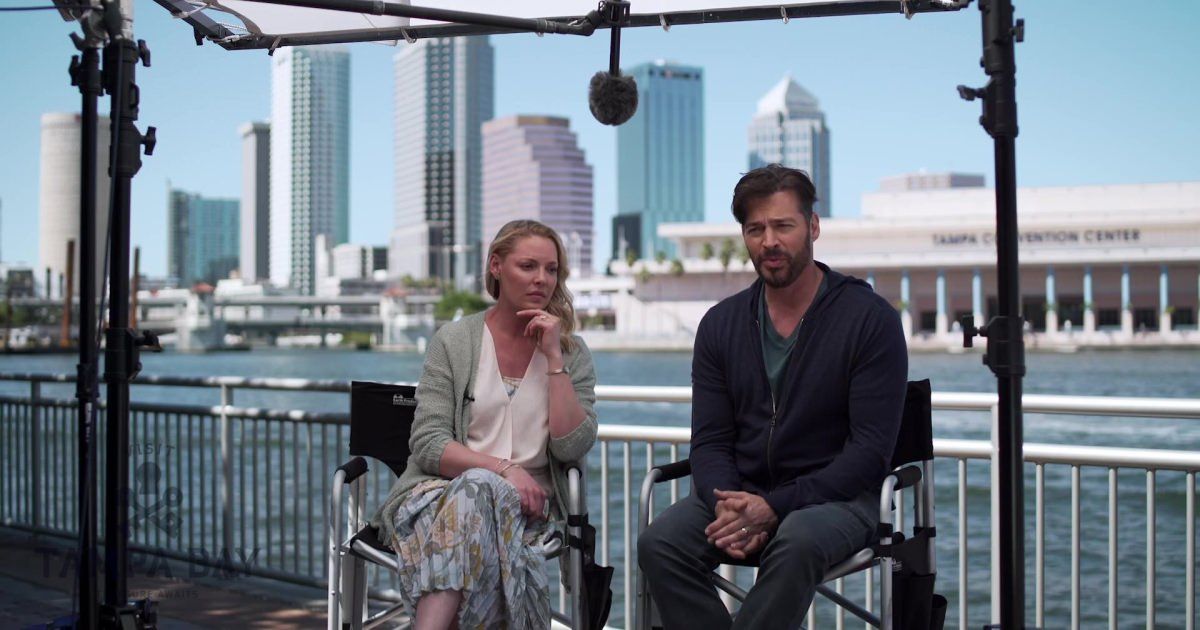 In my new book, "Stronger Than Stigma. A Call to Action: Stories of Grief, Loss, and Inspiration," I share the connection several leaders in Tampa Bay have to mental illness, grief, loss and addiction. Writing this book, and knowing the amazing people featured in it, has been one of the most impactful experiences of my
The Community Foundation opened a new Pinellas County office in St. Petersburg at 110 Central Avenue. The Foundation has a principal office in Tampa and maintains staffing, or offices, in several areas within the five counties it serves. The Foundation also launched a new initiative Mental Health First Aid. The initiative teaches people in key