Maybe it's the collection of guitars or the enormous number of awards and newspaper clippings surrounding his office but walking into Richard Gonzmart's world is telling. His mind darts around and his ideas are large and vivid. He's a passionate philanthropist, a devoted father and husband, a genius restaurateur—we all know this already—and so much more. It's a challenge to find stories untold about him.
Melting Pot Social, or MeltSO, opened its doors in the Ave Tampa Riverwalk apartment building, at 105 West Tyler Street. The menu is New American food and modern fondue, in addition to flambéed flatbreads, melted raclette and fondue burgers, handhelds, chef-curated entrées, and more, according to a statement. The menu also has create-your-own cheese and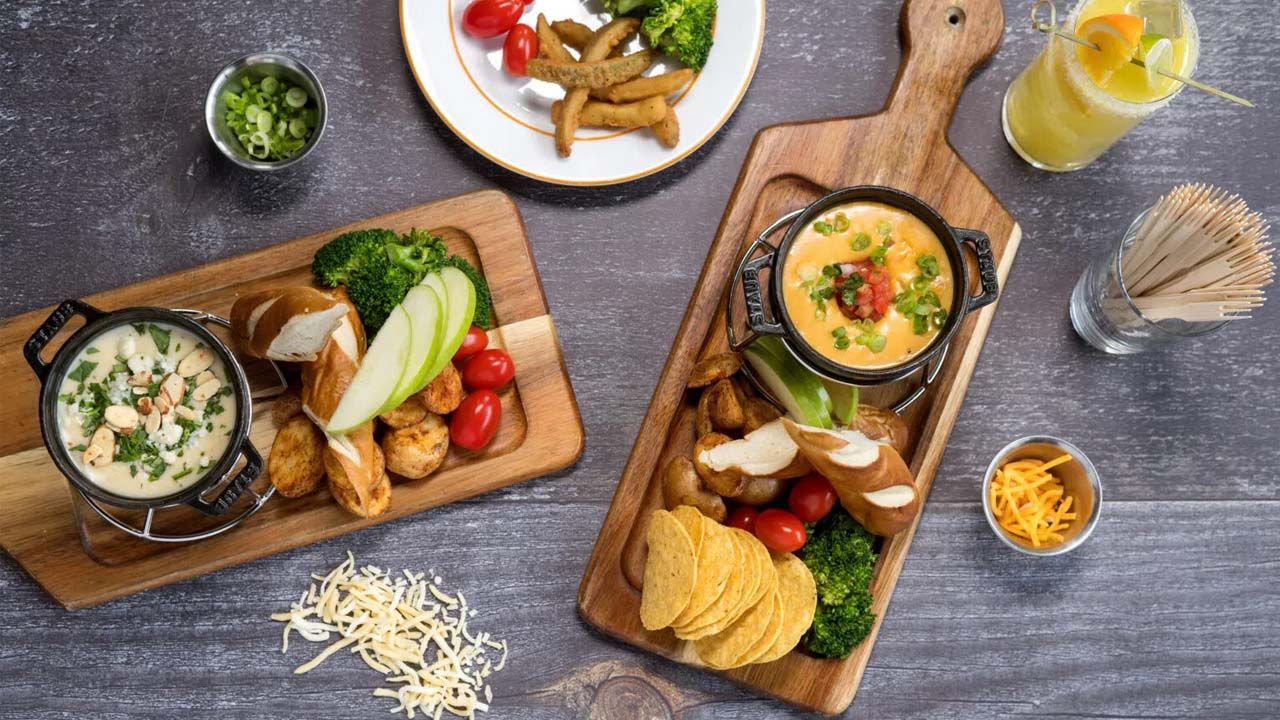 ► Chef Chris Ponte's modern Italian restaurant Olivia will open, at 225 First Ave. N., St. Petersburg, on the ground floor of the Ascent apartment and hotel tower. (Pictured above) ► Cultösaurus, a gift retail shop, will relocate from 269 16th St. N. to 529 Central Ave., the former location of RockShop.  ► Modera St. Petersburg,
Heidi Butler's childhood dream of becoming the cruise director for the Love Boat played out in real life when she and her husband, Michael Butler opened The Helm: Provisions & Coastal Fare on February 22, 2022. The original meaning of helm is associated with the equipment used for steering a ship or boat. Now taking
The restaurant industry is challenging and establishments change hands, bringing variety to the ever-growing food scene, in the Tampa Bay area. A welcome addition to St. Petersburg is Allelo, a Mediterranean-influenced restaurant on Beach Drive. Shawn and Jeanna Damkoehler combined forces with Volet Hospitality and the innovativeness of Chef Alex Pyser to bring a remarkable
It's true, we have a few more holidays to get through before we focus on the day of all things love-related, but if you want to treat your someone special to Bern's Steak House in 2023, the day to make that happen is December 16. Reservations open at 12 a.m., midnight, on December 16, for
► Sarasota County's Child Protection Center's Personal Safety and Community Awareness Program celebrated its 30th anniversary of educating the community on reducing child abuse. (Pictured above)  ► All Faiths Food Bank in Sarasota has named Timothy Taylor chief financial officer.  ► MSD Engineering, an engineer-owned structural and forensic engineering company located in Manatee County, announced
WOB Bar & Kitchen, in honor of Tampa Bay's "hometown hockey heroes" has added a Tampa Bay Lightning-inspired cocktail, the Thunderita, to its menu, as well as bringing back the 2021 championship-inspired Bolts Burger. WOB Bar & Kitchen will launch its blue-themed specialty cocktail, the Thunderita, which includes Espolon Blanco, Blue Curacao, lime juice, agave
► Play Ball Florida, owner and franchisee of Glory Days Grill restaurants in Florida and Georgia, will acquire Glory Days, the corporate entity that owns 22 corporate restaurant locations in Virginia and Maryland. ► The National Science Foundation awarded a $20 million grant to a University of South Florida-led team of researchers to develop a
► The University of South Florida St. Petersburg is planning to build the Center of Excellence Environmental & Oceanographic Sciences, a research center to be located at the College of Marine Science, at 830 First St. S. (Rendering above) ► Tesla Motors proposed an expansive sales, service and delivery center in at 4601 34th St.
Urban Stillhouse, in St. Petersburg's Warehouse District, is a rare find in the Tampa Bay area restaurant scene. It's special, and unique, in many ways. First, it's owned by American Freedom Distillery, makers of Horse Soldier Bourbon. So, it's no surprise that this is a restaurant that knows its spirits, and how to skillfully use
82 Degrees is a little restaurant and bar, stashed off Sunset Way, in St. Pete Beach. It's awash with natural light streaming through floor-to-ceiling windows on three sides, giving a panoramic view of high-rise buildings and the Gulf of Mexico beyond. 82 Degrees is stylish, created to serve guests of the Saint, a boutique hotel