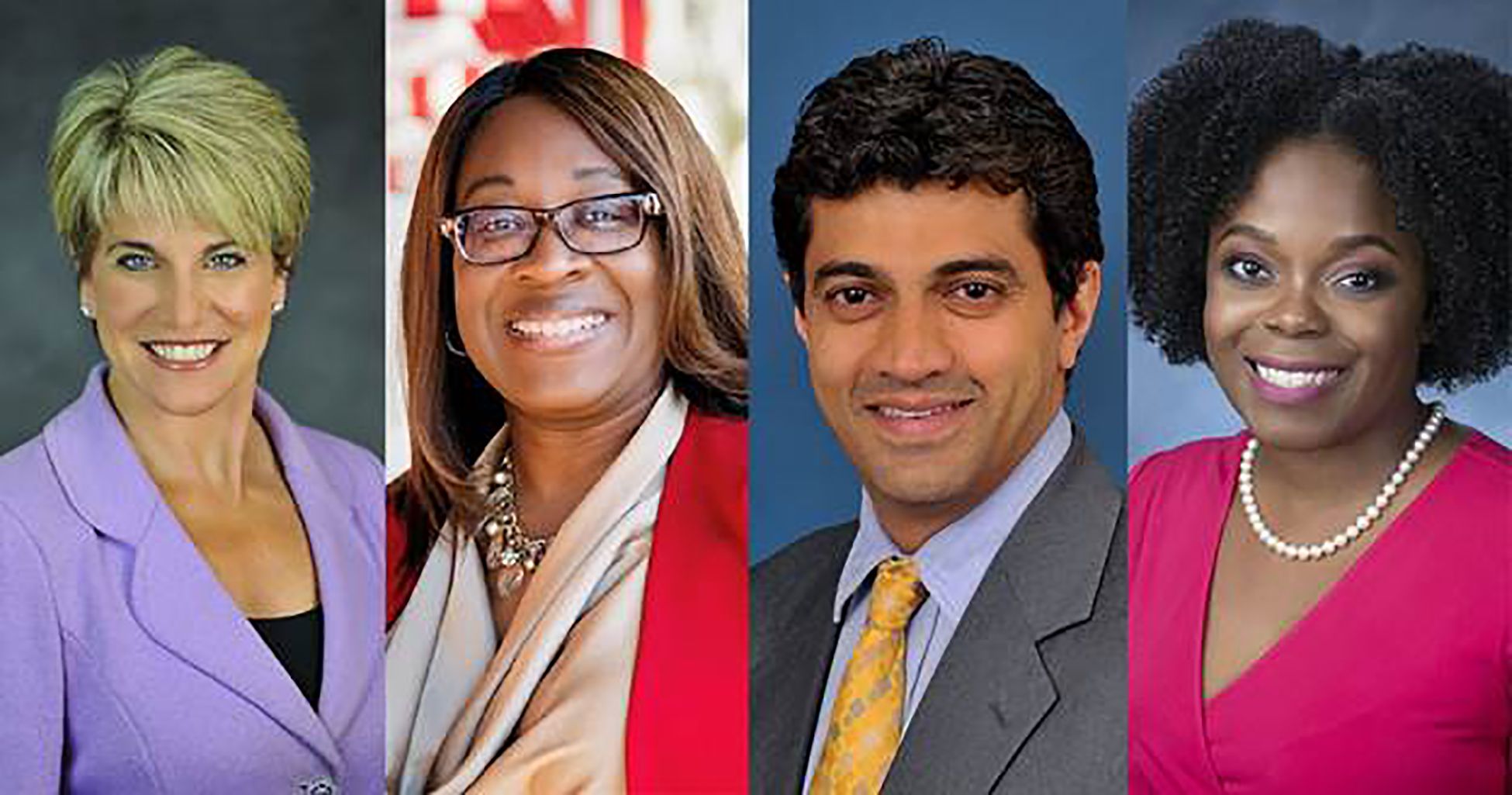 One Liners Polk: Hold-Thyssen, Publix Super Markets Charities and more
► Florida's Board of Governors appointed four members to the Florida Polytechnic University Board of Trustees including technology executive Lyn Stanfield, transportation systems leader Beth Kigel, STEM diversity champion Laine Powell, and physician Dr. Narendra Kini. (Pictured above) 
► The Lakeland Fire Department opened its new Training Center Complex at 2450 W. Lake Parker Drive.
► Hold-Thyssen, a full service commercial real estate services firm headquartered in Winter Park, negotiated a multi-year lease of a 1,230 square foot office for A&P International, at Phillips Place, 7575 Dr. Phillips Blvd.
► Polk County Fire Rescue Chief Robert Weech promoted Battalion Chief Kevin Shireman to the rank of Deputy Chief where he will fill the role of Fire Marshal.
► Lakeland-based Publix Super Markets Charities donated $2.5 million to support 113 Habitat for Humanity affiliates and 76 additional organizations providing housing and shelter services across the Southeast United States.
► Incoming U.S. Representative Scott Franklin recruited Alice Hunt, past chairman of the Lakeland Chamber of Commerce Board and current chair of the Florida Polytechnic University Foundation Board, to run his
Lakeland district office once he
takes office.