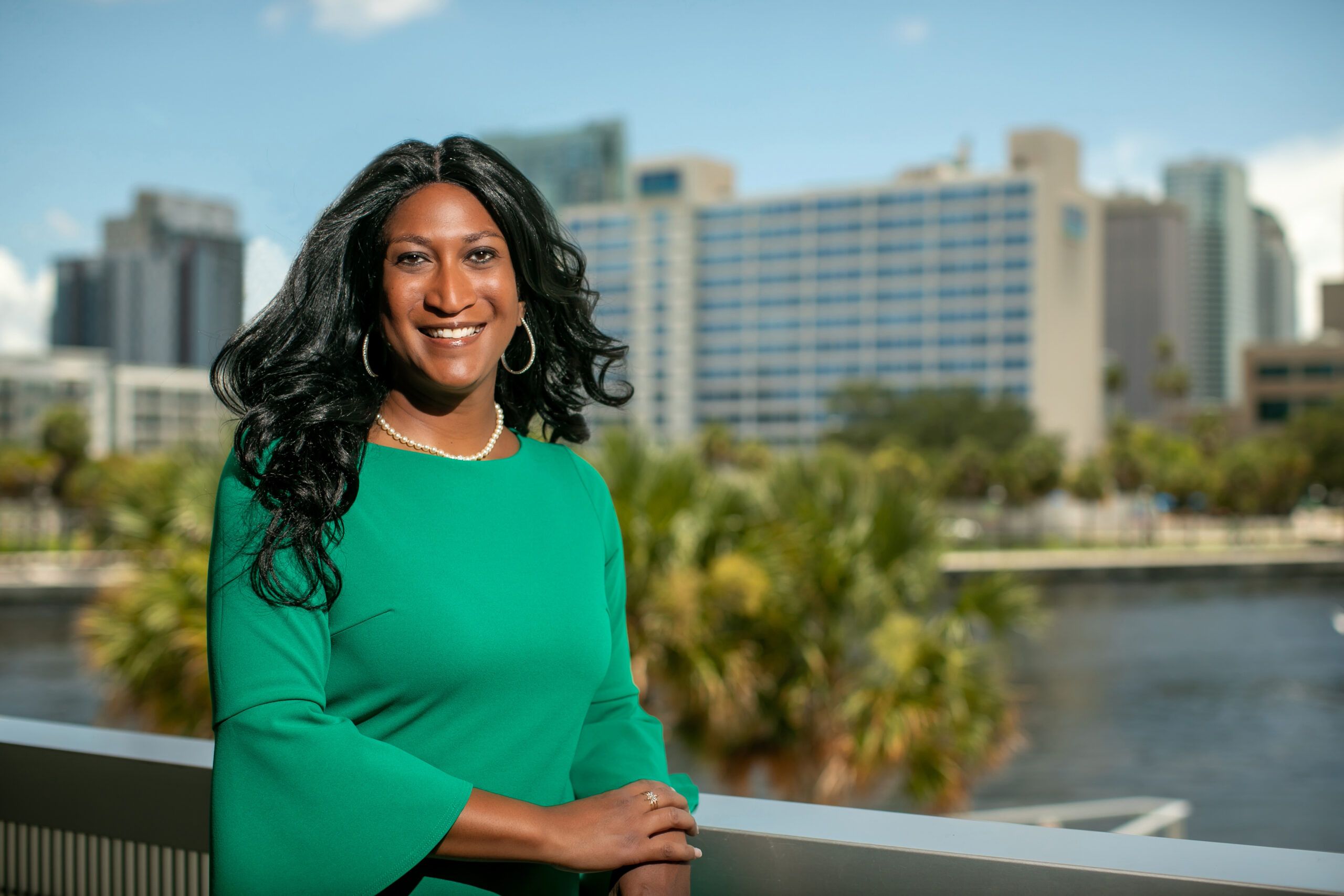 Tampa Bay Business Women Awards 2023: Avril Walker Stinson
Diversity, Equity & Inclusion Leaders
Avril Walker Stinson is senior director of the Minority Business Accelerator and economic inclusion at the Tampa Bay Chamber. 
She is currently a member of Leadership Tampa, class of 2023, and serves, and has served on, numerous local boards and community organizations' task forces and special committees including The Florida Business Development Corporation, The Junior League of Tampa, The Tampa Museum of Art, Hillsborough Community College's Art Gallery and Synapse Summit's Impact Board. She is a founding member of the Synapse Inclusion Lives Here Committee.
WHAT HAS BEEN YOUR PROUDEST PROFESSIONAL MOMENT?
In my current role, with the Tampa Bay Chamber, I am extremely proud of the direct impact my work and leadership is having on our Economic Inclusion initiatives. I have been overwhelmed with the level of support from our Chamber members who volunteer their time, talents and treasure to make sure this program is as scalable, and sustainable, as we are trying to help the companies achieve.
The Minority Business Accelerator is a program of the Tampa Bay Chamber Foundation, designed to aid Black and Hispanic businesses prepare for growth. The MBA helps these businesses identify and overcome barriers, which often include limited access to capital, key decision makers and information. By providing practical tools for change, program participants are positioned to increase capacity, create jobs and build wealth.
During conversations with participants, survey feedback and tracking quarterly metrics, for 2 years, I get to support these groups of entrepreneurs, as well as the volunteers who help guide them and hold them accountable. We are changing lives for the better, the participants, their employees, families and our own.
WHO HAS BEEN YOUR GREATEST MENTOR AND WHAT HAVE THEY TAUGHT YOU?
My greatest mentor is a compilation of all the incredible people I have met through the years. I love meeting new people and learning about them and from them. I have incredible mentors I meet with regularly that push me, yet remind me, to rest and practice self-care.
I also have incredible sponsors. Which is different than my mentors. My sponsors make the effort and take the time to make sure I have a seat at the table, which enables me to put into practice what I learn. Innovating my life, in turn helping me innovate the lives of others.