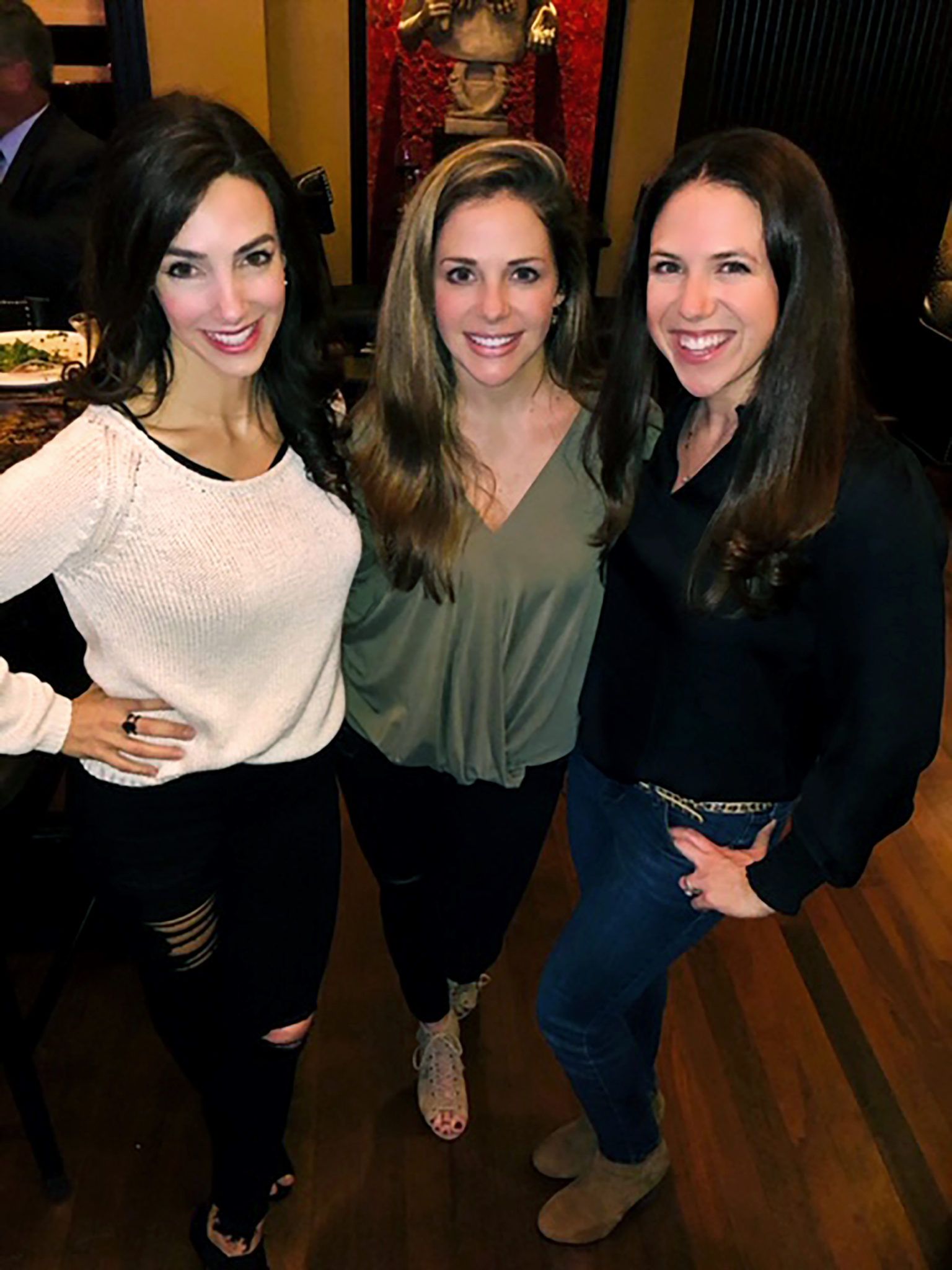 Trio of working mothers redefines work-life balance at Tampa startup
Gina Curry doesn't believe in work-life balance.
"It just doesn't exist, in my opinion," she says. "I kind of live by the mantra [of] work-life integration. [That's] how I [weave in] my family and work responsibilities."
Curry is one of three vice presidents of NextPath Career Partners, the staffing firm with offices in Tampa and Orlando. All three vice presidents are working mothers.
Since launching on Oct. 1, 2018, the startup has placed job candidates across the country in customer-facing roles in human resources, marketing, sales and customer success. In January, NextPath will add information technology to its roster of industries. The startup is slated to make $2 million in its first year. 
Ashley Jarocki and Stephanie Markese complete the trio of working mothers in a vice president position at NextPath. Like Curry, they strive for work-life integration.
"Even though we go home, and we're not in the office, we're still on emails, we're still talking to candidates because that candidate or that client might not have gotten out of the office, or they might be in Mountain Time, and their time is different," Jarocki says. "And so we're always connecting with people, but we have to go home and put the kids to bed and probably work afterwards, too. So it's a balance of figuring out what comes first with that particular day."
Markese also described an integration of work and family, saying, "We all have two kids, so that kind of balancing act is a part of our lives, and you just make it work, you just do it."
These moms couldn't do it alone. Jarocki said that they are fortunate to have supportive husbands who chip in around the house by packing their children's lunches the night before, dropping off their children at school, picking them up and more.
All three women are Tampa natives who decided it was time to come home, in different senses of the phrase.
Curry moved back to Tampa from Raleigh, North Carolina, where she and her husband had their second child. Curry also played an instrumental role in growing a startup office culture at the company for which she worked there.
Jarocki and Markese originally met as cheerleaders for the Tampa Bay Buccaneers in the late 2000s. Like Curry, both of them brought a wealth of experience in talent acquisition to NextPath.
All of them were drawn to NextPath to leave an imprint on a company. The control they've enjoyed over their company doesn't mean that they haven't faced their share of challenges.
"When we launched, we barely even had our computers plugged in. And then we went [to] a meeting and we brought in job orders our first day. And … it was just off to the races," Curry says.
NextPath had to hire multiple recruiters quickly to meet its needs, a challenge itself. While doing so, it had to create and maintain a well-balanced, pleasant office culture.
In the future, NextPath seeks to innovate the staffing industry while continuing to grow at a rapid rate. Curry hopes the startup will double in both staff and revenue in its second year, as it aims to grow—from 15 to 30 employees.
Whatever happens, the women in leadership will surely, in Curry's words, "figure it out."
"I think everybody, at some point, who is a mother and working, experiences a little bit of that 'mom guilt' sometimes," she says. "From the home perspective and the work perspective where … sometimes you might not be able to give it 100 percent that day, right? Because of another responsibility. But that just goes back again to that integration of your work [and] life. And then we all figure it out. And you know, the next day is a new day." ♦