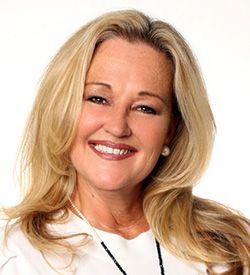 Bridgette Bello
CEO & Publisher – Tampa Bay Business & Wealth
Bridgette Bello, CEO and Publisher of Tampa Bay Business & Wealth, was the former president and publisher of the Tampa Bay Business Journal for 11 years. She is a longtime media professional with more than 30 years of experience and was the first woman publisher in the newspaper's 40-year history. She has worked in almost every aspect of the media business from writing for a daily newspaper to buying advertising as a media buyer for ad agencies, and everything in between. Bridgette has run successful sales departments in both print and broadcast positions, as well as award-winning news teams across both platforms. In its first year of publishing, TBBW the magazine was awarded two Charlie Awards by the Florida Magazine Association. TBBW is currently a finalist for Small Business of the Year in the startup category. Bridgette is a previously Governor Appointed Vice Chair for St. Petersburg College board of trustees for 8 years, Chair of the St. Petersburg Collegiate High School audit selection committee, and a member of the Jameis Winston Foundation board, as well as Board of Directors emeritus for The Spring of Tampa Bay, past Chair of the American Diabetes Association Step Out Walk to stop diabetes, and a CEO'S Against Cancer, Florida Chapter Member. She is also the gala chair for the Alzheimer's Association, a member of the board of governors for The Centre Club Tampa and on various nonprofit board committees including chair of the Man and Woman of the Year and Light the Night recruitment committees. She was the St. Petersburg Chamber "Business Woman of the Year" for 2011, and Best Moms of the Bay for 2012. She is the mom of 3 beautiful 25-year-old children, all productive members of society.
---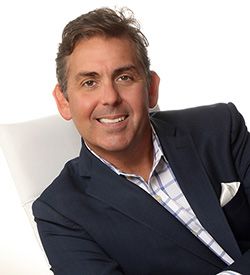 Jason Baker
Vice President & Associate Publisher – Tampa Bay Business & Wealth
Jason Baker is the Vice President and Associate Publisher of Tampa Bay Business & Wealth. Baker has dedicated himself to the sales and marketing industry for over 25 years excelling in radio, tv, outdoor and print advertising sales and management. In addition, Baker owned and operated a successful advertising agency in Virginia for 10 years, executing creative campaigns in over 30 major markets across the country. In 2015, he seized the opportunity to join the Tampa Bay Business Journal under the leadership of president and publisher Bridgette Bello, as the vice president of sales, managing all aspects of revenue. In 2018, he and Bello decided to partner on launching Tampa Bay Business & Wealth. Over his career he has collected numerous awards for performance. Included are 22 national and regional awards for creative execution, 5 awards for sales and sales management excellence, including the Entercom Presidents Club award, and the Navy League Scroll of Honor. Baker currently serves on the board of directors of Leadership Tampa Bay and Children's Home Services. He is also a member of the University of Tampa Board of Fellows. He has served as the chairman of the Special Olympics Hillsborough County development committee, served on various Children's Hospital of the King's Daughters (CHKD)committees and boards, and is directly responsible for raising over $500,000 for Navy families through his involvement in the Navy League.
---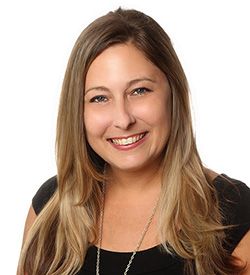 Jo-Lynn Brown
Managing Editor – Tampa Bay Business & Wealth
Jo-Lynn Brown, managing editor for Tampa Bay Business & Wealth, is a native of St. Petersburg. She previously was the special sections and social engagement manager for the Tampa Bay Business Journal and was with the publication nearly seven years. She graduated from University of South Florida St. Petersburg with a B.A. in journalism. While there, she was a member of the Ethics Bowl team, which went on to compete in the National Ethics Bowl Competition, making it to the semi-finals. While at the Association for Practical and Professional Ethics, she presented an undergraduate research paper, which she won an award from USF for.
In her past life, she was a student of dance studying at Pinellas County Center for the Arts at Gibbs High School, Academy of Ballet Arts in St. Petersburg and Boston Conservatory. She also held an internship for marketing and communications at Capitol Music Group in New York City.
Currently, Brown sits on the board of the Institute of Strategic Policy Solutions at St. Petersburg College and the board of EmpowHERment, a women's resource center in Clearwater. She's an alum of Leadership Tampa Bay's class of 2020.
---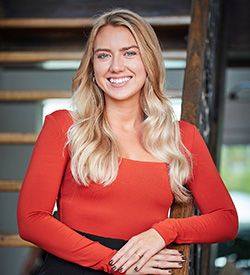 Hanna Gade
Administrative Assistant – Tampa Bay Business & Wealth
Hanna Gade is the Administrative Assistant for Tampa Bay Business & Wealth. Hanna earned her Associates of Arts degree through the St. Petersburg Collegiate program and then continued her studies at the University of South Florida where she earned a bachelor's in marketing. During her time at USF, she gained a deep appreciation for the arts while working at The Dalí Museum in downtown St. Petersburg. Graduating early allowed her to experience a couple of different careers to find her fit. Directly out of college, she worked at iHeartMedia as an Enterprise Quality Analyst. She then headed for the skies as a flight attendant for American Airlines. Now, she's happy to be back in sunny St. Petersburg working for TBBW!
---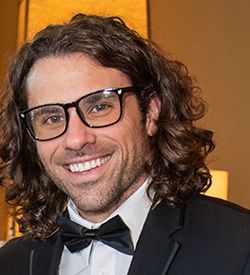 Wes Clay
Multimedia Market Manager – Tampa Bay Business & Wealth
Wes Clay is the Multimedia Market Manager for Tampa Bay Business & Wealth. Wes is an experienced marketing professional in both traditional and digital sales and ad operations. 
Most recently, Wes led a team of digital marketers at a large non-profit where he served as digital marketing strategist and managed global marketing efforts. 
His career in marketing and advertising started in Virginia Beach, Virginia selling radio and digital marketing solutions. Wes's radio sales journey continued into the Tampa Bay Area where he worked for Beasley Media group, a cluster of 6 stations. 
In his freetime, Wes enjoys training for triathlons and CrossFit competitions and volunteers with Johns Hopkins All Children's Hospital events.
---
Work With Us
---
Interested in being a part of our sales team, or a contributing writer or photographer?
For sales opportunities contact Jason Baker Jbaker@TBBWmag.com
For writing or photography opportunities contact Jo-Lynn Brown Jbrown@TBBWmag.com