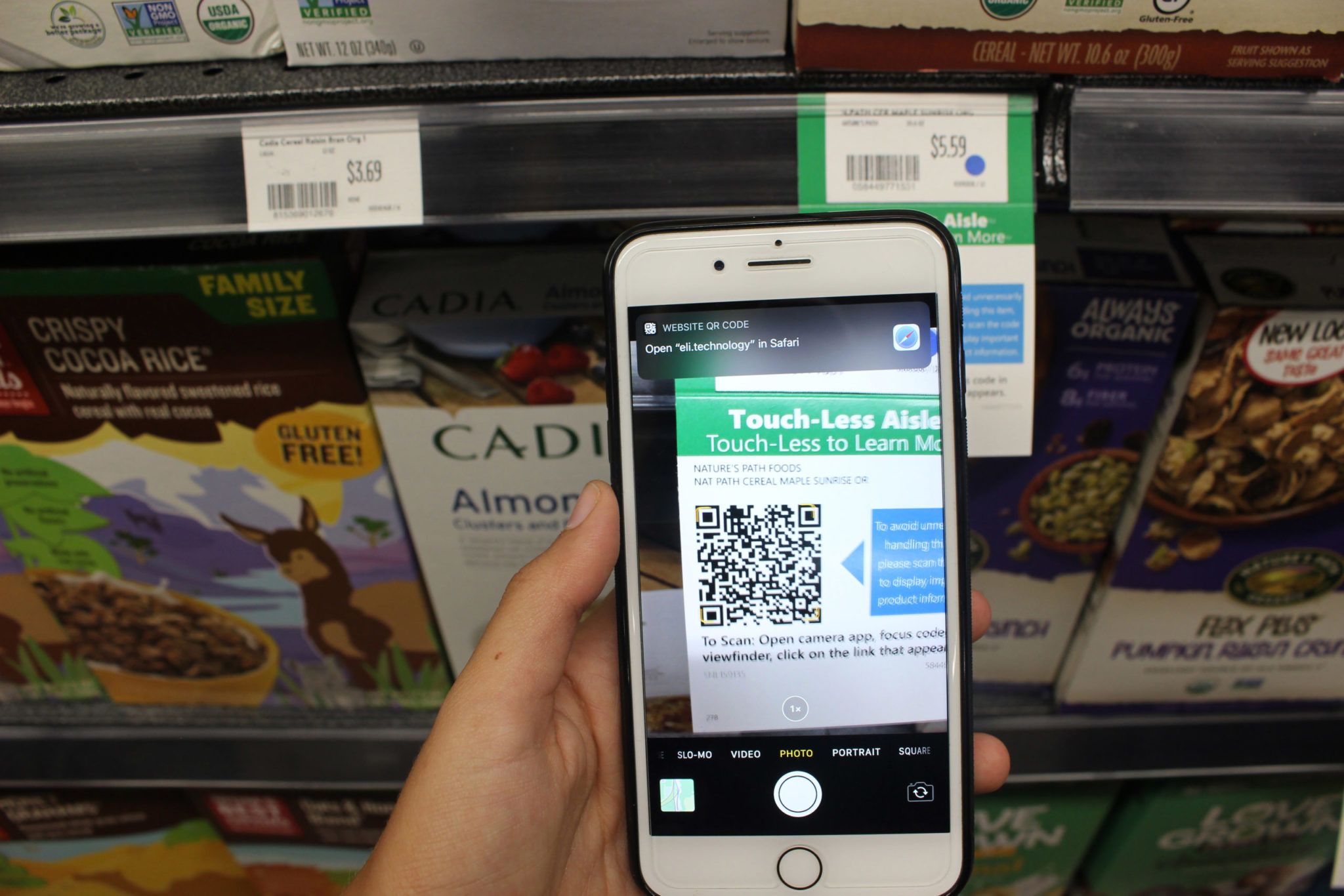 ELI Codes and the future of print advertising: Communicating with the future in advertising
James Stolze believes in the power of communication. He has spent years listening to the pulse of advertising, and marketing, and knows consumers want reliable information to guide their decisions, especially in these uncertain times.
Stolze spent five years in the nonprofit sector helping to grow the profile of the YMCA on a local level, in Manatee and Sarasota, before taking on leadership roles in marketing at a national level. He later moved to mainstream advertising for the past 15 years, melding his marketing skills to technology, excited by the opportunities for communication in modern corporate advertising. He's found his passion as a senior account director with Cornerstone Consulting, founded by Dave Boos, a company that, as Stolze describes, has the consumer's best interests at heart.
"It's all about communication, to get the word out of why you're relevant and how you can help the community, whether in the non-profit or for-profit sector," he says.
Stolze continues, "I scoff at the idea that print is dead and I have for years because of my experience in marketing. Technology is not killing print-advertising. We're helping it to evolve. We're giving a piece of paper an additional life and that life just happens to live through our technology in the digital sector."
Cornerstone and Stolze are currently focused on a new generation of QR codes called ELI Codes. Developed by ELI Technologies, these versatile digital communication tags are the brainchild of Ron Klein, the Tampa innovator known for creating the magnetic strips on credit cards, among other widely used inventions. They were originally developed, by Klein, to allow the visually-impaired to access information by activating voice recording on tagged products. ELI Codes takes the basic technology of the QR to a new level of interaction between consumer and product.
As Stolze explains, "The early QR codes simply took the user to a platform like a company website, and never really caught on in the States. The capabilities of the ELI Codes allow for true messaging, so it's really digital communication. It can open to video, voice, text, images, whatever information track is needed by the user and that opens up communication between the consumer and company."
To start, Cornerstone Consulting has launched the technology in their Natural Products division, ensuring consumers can access information safely during the pandemic with Touchless Aisle Browsing. By accessing the ELI Codes, shoppers can easily connect with product information by scanning the tags and accessing the information instantly on their cell phones, with no special application required. The ELI Codes have been tagged on more than 100,000 natural, organic and specialty products, with rollouts nationally at Fresh Thyme Market. They also recently debuted in the Tampa Bay area at Native Sun Natural Foods Market, and last month signed a partnership with WholeFoods magazine, to further connect customers and companies to impart valuable product information.
"Let's face it," adds Stolze, "in the natural products space, we're label readers anyway. We can use our technology to keep people safe with touchless tags, but still provide the information that consumers need."
It's especially important now, Stolze believes, when the pandemic has forced changes to the way we shop.
"Why are Publix and other grocery stores washing their carts out front in a prominent position? They could do a much better job washing them back in a storeroom, but they recognize the importance of public perception, how visible cleanliness brings peace of mind that things are sanitary when you walk in. The reality is when you're shopping. you're still touching something and picking up a package. Our Touchless Aisle Browsing eliminates that."
For Stolze, technology knows no limits in our knowledge-hungry world. "ELI Codes act as a content management system. Because for whatever content you want visible when somebody scans that code, that is what's representative in real-time. If I have an ad in a magazine, with the ELI Code you can update the print ad for the latest, greatest information and since it's all digital, the information represented connects to where the company is at, at that very moment. We can deliver the exact message that the supplier, or the advertiser, wants but at the time that the consumer wants to see it."
Although he moved away from the nonprofit sector, Stolze is still guided by the principles of helping the community at large and believes technology should be continually implemented with an eye towards sustainable practice.
One way is to help bridge the gap for special-interest consumers. Stolze cites a current Cornerstone initiative to refine ELI Codes to further help the visually impaired by offering voice messaging tags on various home essentials, from medicines to cans of soup, so that the visually-impaired can easily differentiate items in their own homes to maintain independence and safety.
To Stolze, the most important thing is to use technology to advance honest communication between the company and consumer for best-decision making. With ELI Codes, and Cornerstone, he's found his niche. ♦