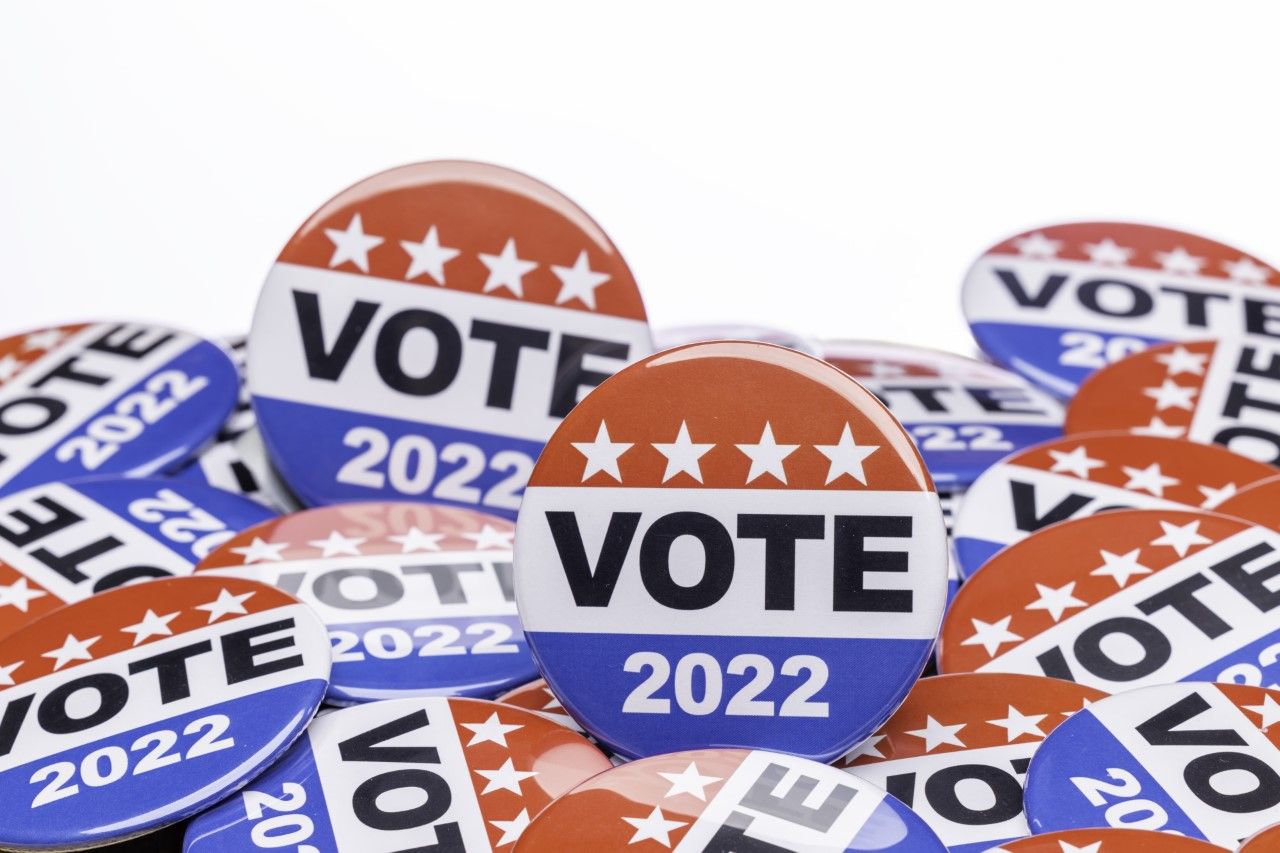 Ahead of the November election, a local policy institute has resources available
Voting season is upon us. If you are new to the process, or simply craving a civics primer, the website of The Institute for Strategic Policy Solutions, housed out of St. Petersburg College, has resources to guide you through the voting process.
Approaching its 10th year of service to the Tampa Bay area, ISPS offers education and works to facilitate engagement on a wide range of issues. The brainchild of Congressman Bill Young, of Florida, the longest-serving Republican congressman at the time of his death in 2013, ISPS was established by the Florida legislature to spearhead solutions-directed public policy programs by educating, and engaging, with students and stakeholders of Florida's junior college network. As Kimberly Jackson, executive director of the Institute, explains, "Congressman Young was a bridge-builder. He wanted to help create a space for social, political and economic programs that were non-partisan in nature. He wanted people to understand the appropriate scope of government, what the government could, and could not, do for you and to understand the issues that are important to our communities."
The Florida College system consists of 28 colleges and serves more than 850,000 students every year. Although the ISPS is based at St. Petersburg College, its mandate includes the entire state and part of Jackson's focus, since assuming her position in 2019, has been to oversee the expansion of ISPS's activities across Florida.
"When people go to look for resources, and services, they often don't know how to differentiate what the county does versus what the municipality does, versus what the state does versus what happens at the national level across a range of issues. We close those gaps in knowledge; where do nonprofits fall in civic responsibility? Where do for-profits fall? Where does community volunteerism come into play? We're trying to be a conduit of education on a wide range of issues," she says.
ISPS has tackled a variety of local issues with national impact, from forums on the minimum wage to health expos on the state of aging. Their current focus is, of course, on the upcoming elections. With information streaming from ISPS's multiple social media platforms, the website, itself, also offers a variety of information taking the mystery out of the voting process.
"A lot of people fail to vote for small reasons," Jackson says. "They don't know what documentation to bring, or they don't know the timeframes. They don't know the poll places. They're intimidated by the language on the ballot. We offer a resource to educate students, or the general public, about voting."
On its website, ISPS has also created multiple videos on the topics of democracy, individual rights, privileges and responsibilities.
"We're trying to offer resources for understanding foundational principles. Many people really fought for the right to vote, and it is important we understand, whether Democrats or Republicans, what is meant by a representative democracy," Jackson says. "It's a space where we all get to choose what our voice means, knowing that one person cannot represent every point of view of your ideology but, in essence, we are trusting individuals to represent our viewpoints at the highest level. It should be a sacred space where we know what we are doing before we go into that space." In addition to their virtual material, ISPS offers forums and speeches; on November 3, they'll welcome former member of congress and political analyst David Jolly, to St. Pete's Gibbs Campus, to preview the 2022 election results and what that means for the future of our nation.