► Sarasota County's Child Protection Center's Personal Safety and Community Awareness Program celebrated its 30th anniversary of educating the community on reducing child abuse. (Pictured above) 
► All Faiths Food Bank in Sarasota has named Timothy Taylor chief financial officer. 
► MSD Engineering, an engineer-owned structural and forensic engineering company located in Manatee County, announced the creation of an additional engineering firm called Florida Structural Forensics.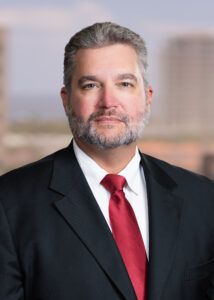 ► Shumaker partner Hunter G. Norton, in Sarasota, has been appointed by Gov. Ron DeSantis to the 12th Circuit Judicial Nominating Commission for a term ending July 1, 2026. 
► Ballard Partners, a Florida-based firm, has opened a Sarasota office, led by firm partner Todd Josko as managing partner. 
► Construction is underway on 81 Oaks, a 98-unit assisted living and memory care community in Sarasota County, coming in 2023, with a plan to offer 41 independent living apartments in Phase II and 57 villas and cottages in Phase II in 2024.
► Child welfare agency Safe Children Coalition named Robin Jensen as a new vice president of child welfare. 
► Senior commercial real estate advisor Peter Bartys, of SVN Commercial Advisory Group, managed the sale of five office condos at 63 Sarasota Center Blvd., Sarasota.  
► The Realm Restaurant Group has reopened Sage Restaurant after its annual, three-week fall hiatus, with a new seasonal menu for fall, which includes a number of new entrees, appetizers and cocktails.
► Arlington Properties, an Alabama-based developer, bought an 8.5-acre parcel in Sarasota approved for a five-story, 180-unit multifamily complex, at 3045 Broadway Ave., just off of University Parkway near U.S. 301, for $9 million.   
► Mythic Design Company, a Manatee County-based web design and SEO agency, will expand its services through a new partnership with accessiBe that will help clients become more accessible. 
► The Sarasota Memorial Healthcare Foundation received a $250,000 gift from Eliza and Hugh Culverhouse for its employee hurricane relief fund.