By Rebekah Nault, Business + Community Development, PBX-Change 
Inside a 1907 cigar factory in Ybor City is the largest eye bank, tissue recovery and ocular research center in the world. The Lions Eye Institute for Transplant & Research secures over 5,000 donors annually, making it possible for more than 60,000 transplant patients to receive life-changing surgeries.
Our team at PBX-Change and Tampa Bay Fiber help accomplish that mission.
We keep the phone and internet services at Lions Eye up and running, 24/7. Theirs is a round-the-clock operation, 365 days of the year.
"We're using modern wireless communication technology, but the most important thing we need is a cleanly recorded conversation with the person on the other end of that line," says Jason Woody, President and CEO of the institute. "They're talking to us about 10 – 15 minutes from the time they've lost their loved one. I can't imagine a more important conversation."
A clear, uninterrupted connection is transformational when the donor family agrees to participate and a transplant patient is matched.
Millimeter Wave: Saving Money + Securing Data 
The institute was our first major customer to order millimeter wave internet, in Ybor City, and our second in Hillsborough County. The very first client to experience the "PBXtreme difference" was the Downtown Tampa area, formerly known as "Channelside," in 2017.
Because the data transfer speed of millimeter wave internet is so fast and the latency is so low, the connection is seamless and reliable. It's a direct, line of sight, wireless connection.
It also saves customers thousands of dollars every month. There's no third-party provider between the business and their cloud services charging them by the gigabit to back-up data to the cloud.
Data is far more secure; transport is more direct. There's no "hop" across 4 to 5 transfer points with millimeter wave internet. That's critically important for the Lions Eye, working with medical information protected under HIPAA.
Outage Proof 
The institute was a PBX-Change phone service client for many years prior to adding the other services. The change came four years ago, during a particularly stressful internet outage. Their phone service, by then connected to our PBX-Change internet, was the only thing that worked during the outage. Their Voice Over IP was riding on the back of our millimeter wave. The big-name provider they were counting on for data and internet services couldn't deliver in the outage.
We collaborated heavily with their I.T. provider, Diversicom, to make the changes and manage the account. We still do. We want I.T. companies to see us as a valued partner, not as a company trying to take their business. What is of the utmost importance is that our shared client has the best experience and that we work together as their trusted advisors.
Tech that Increased Workforce Retention + Recruitment
Lions Eye is a multi-skeletal tissue recovery center recovering bones, skin, heart valves and veins – as well as ocular tissue. Annually, it helps more than 9,000 transplant recipients in the U.S. and 50 + other countries.
The entire operation was threatened when COVID-19 quarantines and shutdowns began. Our feature rich services kept the institute connected to its tissue recovery centers across Florida and out of state. We made sure their workforce had remote access that was seamless and reliable. This has helped them retain great employees, intent on staying remote.
They're now tapping into a greater pool of skilled applicants nationwide. "When we went remote, we gained those opportunities," says Woody. "It could be a single mom in Nashville that loves our cause or a retired nurse in Austin."
Our teams built that infrastructure, utilizing our service management and hosting of Webex software. We're a Cisco partner and include Webex with every phone extension. With more than 500 phone services to pick from we give businesses the options to train, support and collaborate with employees anywhere, in any time zone.
Customer Service + Live Support 
The CEO at Lions Eye likes to call us his "one-stop-shop." We're not just his, though. We provide concierge level customer service for all our clients, no matter the size of their business.
"When you call the big companies, you can spend a full hour just getting to someone who may possibly hear your issue," says Woody, grateful for PBX-Change support services that are always live.
Connecting with Community Engagement, not just Tech
Of course, we love having Lions Eye as a client, but we also really value what they do. We support their annual Eye Ball charity event and we cover their membership fees for the South Tampa Chamber of Commerce, which helps raise awareness of their mission in the business community.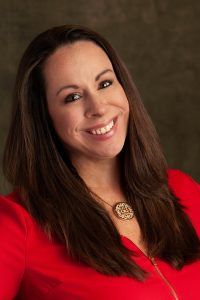 Supporting their fundraising efforts, and donating volunteer hours, helps them say "mission accomplished" just as much as our technology. We're proudly leveraging our connections in tech to help humans make Tampa Bay a better place.
Rebekah Nault has worked for PBX-Change for over 15 years and has experience in telecom and internet deployments for businesses as well as a gift for finding ways to support the community in everything PBX-Change does. The mission at PBX-Change is to provide enterprise class services to clients of all sizes while also helping to make the region a better place to live, work, and play. PBX-Change is a 2 time finalist for the Urban Excellence Awards for bringing internet into under-served areas and was also honored with a Community Champion Award from the South Tampa Chamber of Commerce for their donation of internet service to 202 apartments in downtown Tampa.