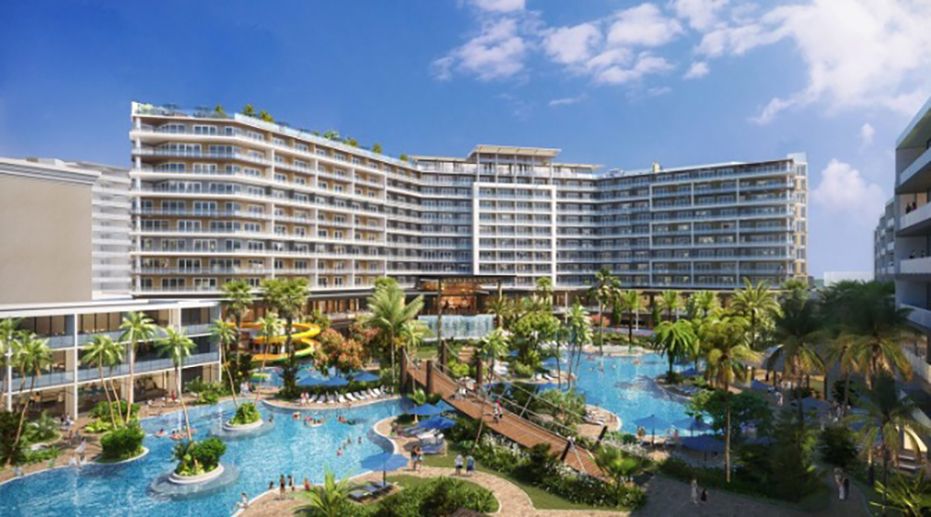 One Liners Pinellas: Tradewinds Island Resorts, MarineMax and more
News announcements from around Pinellas County
► TradeWinds Island Resorts, on St. Pete Beach, plans to expand its resort, adding roughly 850,000 square feet of new resort space by 2029. (Pictured above)
► Noble Family Wealth, in Clearwater, has added Raj Dholakia to its team as a senior family wealth associate. 
► The city of St. Petersburg named James Corbett its development administrator. 
► MarineMax, in Clearwater, promoted Ryan West to the role of vice president. 
► Chiki Churros Dessert Bar opened at 685 Central Ave., St. Petersburg. 
► B2 Communications, in St. Petersburg, added Armando Mayo as an account coordinator and Chris Brennan as its operations director.
► Stoneweg, in St. Petersburg, appointed Karen Weller as executive vice president and chief financial officer. 
► Brooke Evans, founder and chief executive officer of the CFO Alliance, has been elected to the Tampa Bay Innovation Center board of directors. 
► Tash Elwyn, Raymond James Associates president and chief executive officer, was named head chair for the Pinellas Education Foundation board of directors. 
► P.F. Chang's will be opening a new, to-go-only, location on the corner of Fifth Street South and Charles Court South, in St. Petersburg. (Photo of Lake Nona location)
► RockHouse Live, an entertainment space with indoor and outdoor seating, full kitchen and liquor bar, has plans to open a location, in downtown St. Petersburg. 
► St. Petersburg-based Gobel, a consulting and technology company that focuses on health care philanthropy, will expand to Europe, naming the subsidiary company Gobel International.
► Coquina Cabanas, a townhome community, was approved for development, at 3850 Pompano Drive S.E., St. Petersburg. 
► The Tampa Bay Rowdies will acquire a new, multimillion-dollar soccer complex for their primary training facility, in a move that will allow them to have a larger Bay area presence and a location to hold youth programs.  
► A new, fast-casual Mediterranean chain named Cava will be taking over the former Zoë's Kitchen on Fourth Street North, in St. Petersburg. 
► Electric bus charging has received $5.4 million from the Pinellas Suncoast Transit Authority, which will be a 10-year contract with Duke Energy, for these upgrades. 
► Habitat for Humanity of Pinellas and West Pasco Counties was selected by the city of St. Petersburg to develop two affordable housing construction projects at 18th Avenue South in south St. Pete.