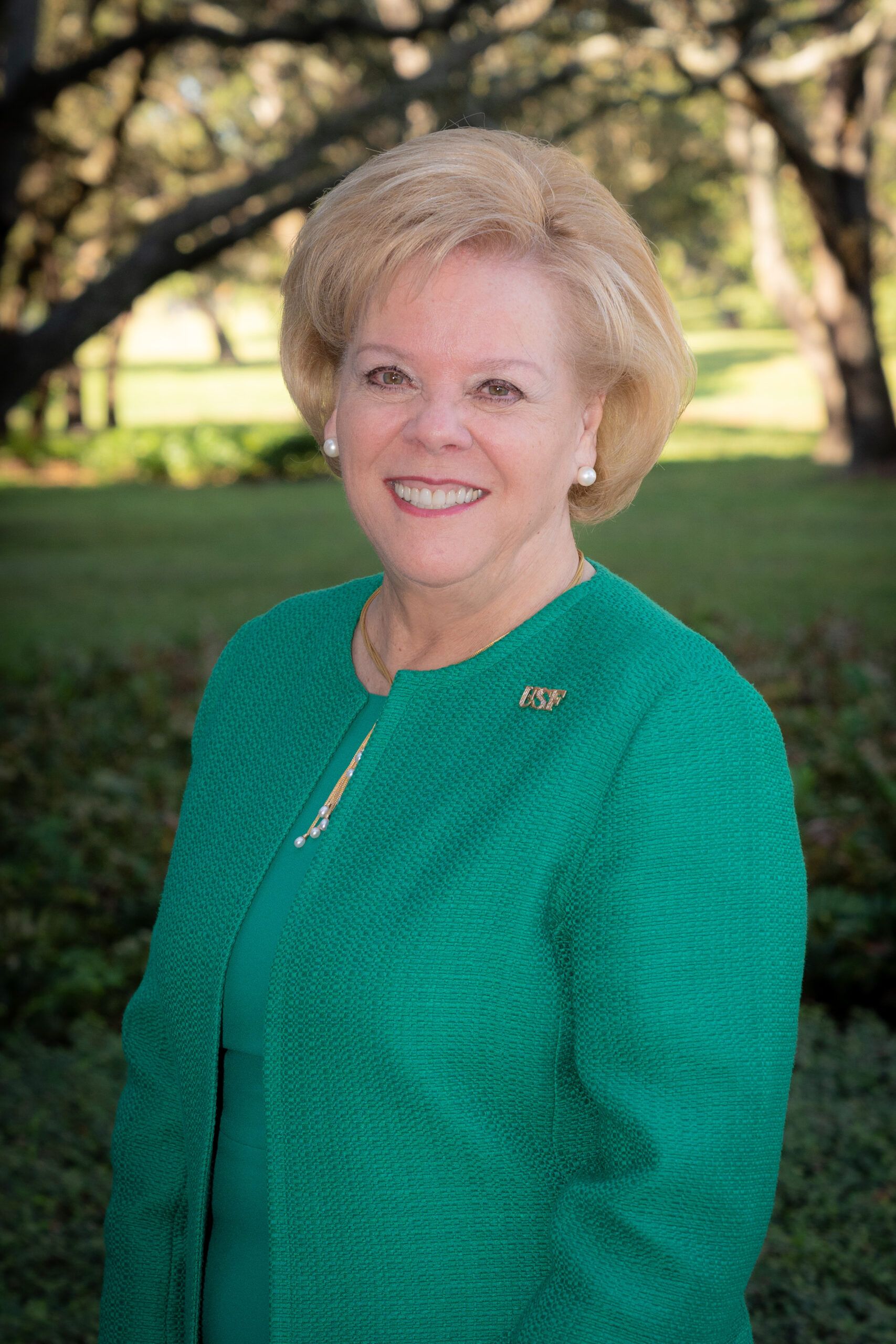 Tampa Bay Business Women Awards 2023: Rhea Law
Education
Rhea Law became the University of South Florida's eighth president in March 2022. Over the course of her 35-year-plus career, she has held top leadership positions with many Florida-based organizations.
Previously, Law served as chief executive officer and Chair of the Board of Fowler White Boggs, a Florida law firm.
Currently, Law serves on the Board of Directors of Tampa Electric Company, which supplies electricity to the Tampa area, and Peoples Gas, which provides gas throughout Florida. She also serves on the Executive Committee of the Tampa Bay Economic Development Council, the Tampa Bay Chamber, the Council of Governors for the Tampa Bay Partnership and the H. Lee Moffitt Cancer Center Board of Directors and National Board of Advisors.
WHAT CHALLENGES HAVE YOU FACED IN YOUR CAREER? HOW DID YOU OVERCOME THOSE CHALLENGES?
One challenge I have faced in my career is a lack of self-confidence. I've overcome this challenge by leaning on my support network and surrounding myself with people who believed in me, encouraged me, challenged me and fought for me throughout my career. I continued to persevere because I was determined to not let them down.
WHAT HAS BEEN THE GREATEST LESSON IN YOUR PROFESSIONAL JOURNEY?
The greatest lesson I've learned is to never underestimate yourself. A famous quote from Henry Ford, that I reflect on often, is "Whether you think you can, or you think you can't – you're right." Believing in yourself and remembering that you can accomplish anything you set your mind to is crucial to ensuring your success.