Sponsored by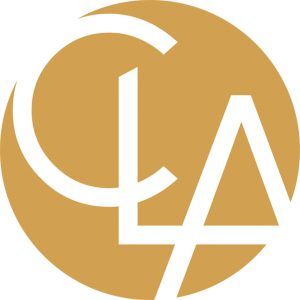 Punit Shah has put his mark on Tampa Bay as a hotel developer, and now he has spread his reach to South Florida as part owner of the Miami Marlins.
Shah is CEO of The Liberty Group in Tampa, which is building the 213-room Hilton Hotel and Starbucks Coffee in Tampa's Channel District, but he says one of his favorite projects always will be the Aloft in downtown Tampa, even though his firm sold the property in 2015.
Bridgette Bello, the CEO and publisher of Tampa Bay Business & Wealth, interviewed Shah in front of a live, invitation-only, audience at The Godfrey Hotel in Tampa. This transcript has been edited for brevity and clarity.
How did the Marlins deal come together?
The team was for sale in early 2017, and I had a lot of interest. I think one of my lifelong goals was to own a sports team because, clearly, I can't play professional sports. I thought the business side of it would be really cool.
I met with Jack Rybicki [at the investment advisory firm CliftonLarsonAllen] and his team, and I asked him about the logistics of owning a team, because it's a business, right? It's fun to own a team, but, truly, it's a business investment, and there's a lot of complications with it. We started the process with Major League Baseball and the commissioner in March of 2017. Ultimately, I ended up dealing directly with Derek Jeter [the retired New York Yankees player and current Miami Marlins CEO and part owner, who has a home in Tampa] on a personal basis. It all evolved from really just a friendship with Derek.
Derek is the first African-American CEO, and you're the first Indian-American owner in Major League Baseball. Is that a big deal for you?
Honestly, I think it means more to my parents than it does to anyone else. My mom and dad came to this country in 1975 with $50 in their pockets, and for them to watch me grow professionally, I think it means a lot to them.
In the story TBBW published about you earlier this year, you spoke about having to dig footers and make beds. I think some of us were like, "Come on." Did you really have to do that?
I went to school at Boston University and studied hospitality. I always thought I would just naturally take over my father's company. Well, he didn't realize that my plan was working for him and he sold his company. I basically graduated without a job.
My first project was, in fact, graduating from Boston going back to Youngstown, Ohio, even though my family had already moved to Tampa and retired. I had started two hotels during the summer, starting with foundations and the permitting process. My dad's direction to me was, "If you ever want to get in the hotel business, if you ever want me to finance any of your projects, you need to learn from the ground up."
I went back to Youngstown and dug footers, drove bulldozers and backhoes. I learned how to drive a semitruck. I actually ran the projects myself, from the ground up, to the point when we were open, I hired the general manager. I worked in every department at the hotel for the first six months.
It gave me the best opportunity to learn what my people do. And to this day, when I go into any of my hotels, I can really appreciate the work that they do.
You had explosive growth from 2010 to 2014. Is that because 2014 is when you took over as the CEO? Were you responsible for that?
My family moved down here in 2002. It was really a bad time to be buying hotels, because they were overvalued; they were expensive, and there was a reason that my father sold when he did. During that period, I developed condominiums up and down the beaches. I got into that because I knew construction, and I developed my first project on Sunset Beach in Treasure Island and then Isla del Sol, St. Pete Beach, Pasadena and Clearwater.
When my dad sold his hotels in 2002, the debt those properties had is a financial term called CMBS, or commercial mortgage-backed securities, which are generally for a seven- or 10-year term. I knew that those who had bought my dad's hotels in 2002, their mortgages were going to be up in 2009, and we were heading into a recession in 2008.
I asked my dad, "What's going to happen to our hotels that we sold to these buyers in 2002? What's going to happen to the employees? What's going to happen to the physical assets?" He didn't have an answer.
I spent almost eight months learning about the implications of what happens to a home or a hotel if it goes into foreclosure. You always hear that "foreclosure" term, but you don't really know what happens. I didn't know what happens, so I learned what happened. It's not pretty. It's not pretty at all.
What I've learned is that private equity firms like mine go and buy that nonperforming debt or that mortgage and then restructure it with the borrower, or they foreclose and take title to the property. I said, "You know that somebody is going to do that to these hotels."
I wanted to go back and buy all the mortgages and take my hotels back, and Dad said, "That's a brilliant idea, but I don't want you doing it to the hotels we sold."
I was able to leverage my family's local financial resources to start buying nonperforming debt secured by hotels that were not previously owned by us. I started buying a ton of them, and I was becoming a bank, basically. I'd work with borrowers to restructure their debt, but, in most cases, they were unable to. I did that 37 times between 2010 and 2014. I got titles to all these properties and then I put in my management team to operate these hotels. We would invest in capital improvements and updating the hotels, and ultimately stabilize them. That's exactly how we grew our business. It was kind of systematic and strategic, but it was all based on creating value as an investor.
How have partnerships played a part in your company's growth?
It was organic, because I couldn't get loans to buy mortgages. I had to pay cash. I was getting so much deal flow between 2010 and 2014 that I didn't want to put more of my parents' money at risk.
I'd gotten to the point where I was like, "All right, we have enough exposure. Let me bring in a partner that can help us grow, because I'm getting so much deal flow." The partner just happened to be the DeBartolo family, who are also from Youngstown, Ohio. [The DeBartolo family is headed by Eddie DeBartolo, a Tampa resident and a property developer who also owned pro football's San Francisco 49ers between 1977 and 2000.]
We ended up buying five hotels together. They ended up investing through their fund. And because of that, I got to understand how a private equity fund works. In 2014, when it came time to buy more deals, I actually decided to create my own fund. And it was a product of having the right investors with me who gave me really good guidance and taught me.
You're going to be a dad for the first time. What's your biggest fear?
I want to be as good of a dad as my dad was to me. My dad was an immigrant to this country. He wasn't home a lot because he was working seven days a week. What I'm afraid of is, I want to make sure that I spend more time with my son than my dad did with me. I have a super-tight relationship with my dad now because we've worked together, but when I was younger, I didn't feel that closeness. I want to make sure that my son feels that closeness and connectivity with me. ♦
CLA exists to create opportunities for our clients, our people, and our communities through industry-focused wealth advisory, outsourcing, audit, tax, and consulting services. With 60+ years of quality, service and experience and more than 5,400 people, 110 U.S. locations and a global affiliation, we promise to know you and help you. For more information contact Jeff Bonick, Managing Principal at 813-384-2700 or visit CLAconnect.com. Investment advisory services are offered through CliftonLarsonAllen Wealth Advisors, LLC, an SEC-registered investment advisor.
TBBW's CEO Connect series is an exclusive, invitation-only, monthly event that brings together Tampa Bay area's top business leaders to meet and mingle.
The sponsors of this month's event was CLA. The event was held at The Godfrey Hotel.
The evening begins with a cocktail reception for about 100 guests, followed by the highlight of the event, a live interview conducted by Bridgette Bello, TBBW CEO and Publisher, and a well-known C-level executive who provides insight into their personal lives, careers and views on issues affecting the business community.
Partnering with TBBW on this exclusive event provides an opportunity to network with the area's business elite, generate new business opportunities, and increase brand awareness,
For information about event sponsorship opportunities, email Jason Baker at JBaker@TBBWmag.com