By Mary Key, president of Key Associates
Organizations that include women in top leadership positions have a competitive edge. Studies show that women bring increased productivity and innovation to the mix. The fact that women have recently lost hard-earned gains in the workplace should be of concern to any company that supports diversity and seeks top-line growth. The pandemic has taken its toll and the number of women in leadership remaining in the workforce has reverted to 1988 levels. Add to this the complexity of a world where change is the only constant and the stress of family, social and personal responsibilities that women often bear, it's no wonder so many are choosing to leave high-pressure positions.
How can companies attract, and retain, female talent? Recent research indicates that women in business who seek out peer support groups are more successful, and happier, than those who do not. Receiving support from like-minded peers makes all the difference in navigating leadership careers for women and in retention for organizations.
What's the power of these peer groups and why haven't they become a core part of best practices for women in leadership? In my experience facilitating CEO roundtables, the professional intimacy that develops in these mostly male dominated groups is quite significant. For example, I facilitated a group of technology CEOs that included Tampa Bay local CEO superstars, Tony DiBenedetto, Tom Wallace and Steve MacDonald. The group met consistently for seven years – businesses grew, people developed as leaders and the participants were able to reach their dreams or get close.
In 2014, I started the Key Women's Leadership Forum. The purpose of the Forum is to bring together women in leadership roles and focus on the whole self – mind, body, spirit and career. Each peer forum addresses pressing issues, how to leverage influence and strategic thinking. The women serve as trusted advisors to each other in a confidential setting. One of the members summed it up best when she commented, "It's like being with your best girlfriends, but they understand what you do."
What makes any human being more capable of navigating challenges to achieve success is knowing and exchanging with others who share those experiences. When a woman in leadership realizes that she's not alone and has a network of true contemporaries to leverage, it can amplify her strength. I used to believe that convening a separate women's leadership peer group was not necessary and that mixed groups of CEOs, or key leaders, were adequate. I've changed my thinking. Introducing women with similar concerns, aspirations and challenges to each other offers tremendous value and enables them to focus on issues and capabilities that are unique to women in leadership.
Here are some of the organizational benefits that companies sponsoring specialized leadership programs for women have reported:
Greater decision-making strength
More well-rounded, confident leadership teams
Improved strategic thinking and increased ability to work "on" the business and less "in" it
Increased productivity and improved priority setting
Top-line growth
Better ability to manage organizational change and innovation
By supporting diversity in leadership, and sponsoring focused development for women, companies can better leverage the unique strengths of female leaders. Here's what Executive Vice President and Chief Marketing Officer Linda Mignone, has to say about her participation in the Forum: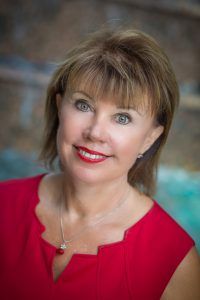 "Diversity is a strength that helps bridge gaps and illuminate blind spots. The key to leveraging that strength is building, supporting and nurturing diverse communities so they are fully empowered to succeed – both individually and on behalf of the organization. At Ultimate Medical Academy, we have many talented female leaders – more than 50% of our Executive Committee and more than 60% of our C-suite are women. The Key Women's Leadership Forum has been an important resource for supporting our female leaders at UMA."
On August 25, the Key Women's Leadership Forum will hold its Annual Summit and celebrate its 7th anniversary. Current and past members come together for a day of learning, networking and idea sharing. If you'd like more information about our program, please visit: http://keyassociatesinc.com/womens-forum/  or contact us at 813-390-3093 or info@keyassociatesinc.com.