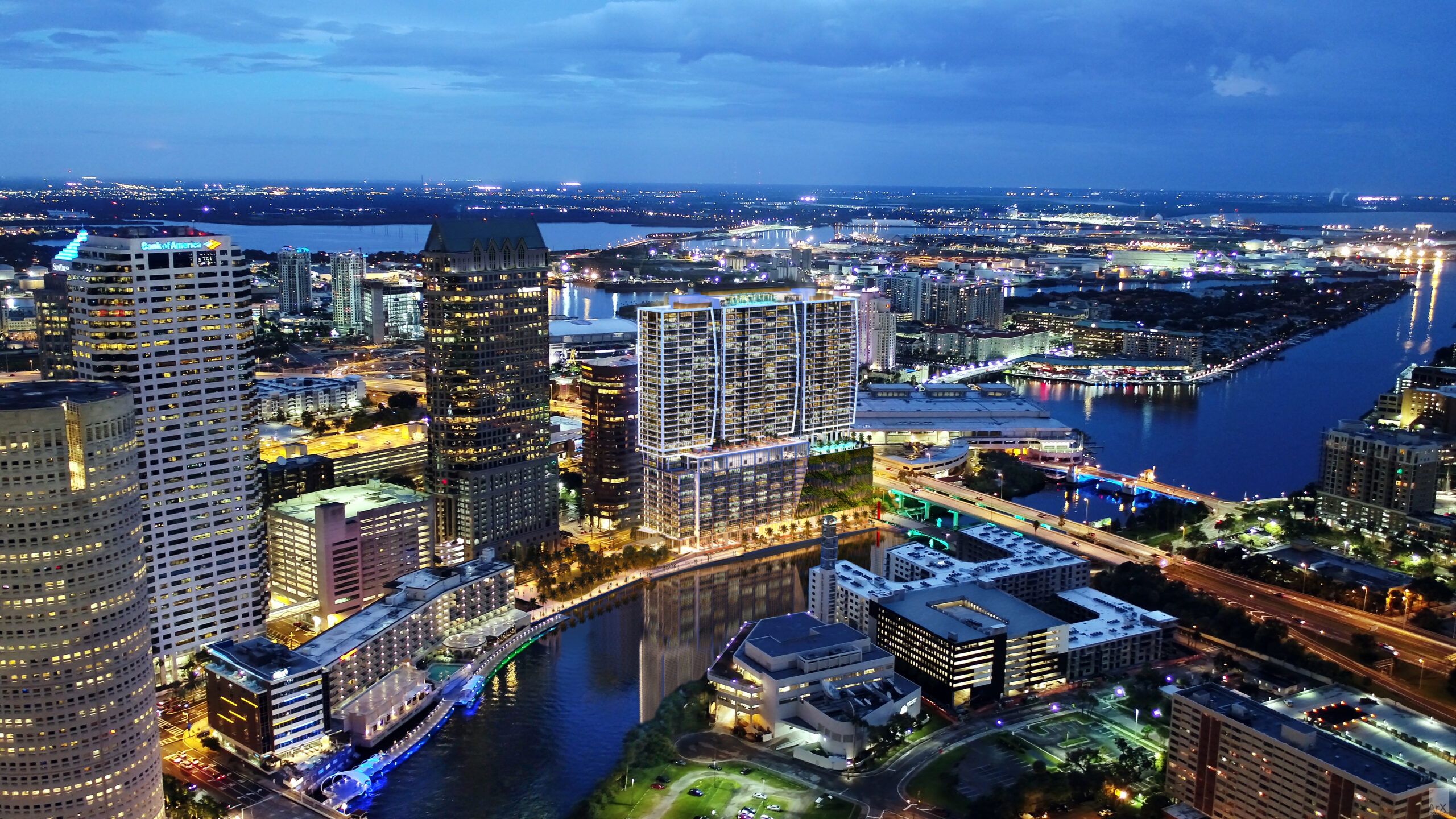 The president of United Landmark Associates talks about real estate trends in Tampa Bay
Don Niederpruem is a 30-plus year real estate marketing veteran whose company, United Landmark Associates, has been on the leading edge of marketing some of the largest projects in the Tampa Bay area such as Saltaire and ONE, both in St. Petersburg, Hyde Park House, Hunter's Green and MiraBay, in Tampa, and the Ritz-Carlton Residences properties, in Sarasota. 
During his lucrative career, he has navigated a multitude of market shifts and is proud of clients' success, even during challenging market conditions. 
Tampa Bay Business & Wealth chatted with Niederpruem to gain a different perspective in the ever-changing and booming real estate market in the Tampa Bay area. 
You've worked on some of the biggest luxury projects in the Tampa Bay area. How did United Landmark Associates enter that niche market? 
We have developed expertise in master-planned communities and mixed-use developments, including some in the form of luxury condominium towers. We have a very long track record of doing the majority of the high-rise buildings in downtown St. Petersburg, Sarasota and Tampa. That work includes not only branding and developing strategic lead generation, but all the digital marketing and related advertising that goes with it.
Do you find that you must change your approach when dealing with those projects? Or do you find that the same strategy works for markets across the board?
Real estate is a very localized business. What you do in St. Petersburg is very different than what you do in St. Augustine. Sarasota has, historically, had more people looking for second homes. St. Petersburg obviously came along behind Sarasota in terms of attracting that market. But also, in the last five to 10 years, because of job growth and business relocation, St. Pete has found itself attracting a primary buyer to the urban core. Also, there's been a general sense of people wanting to return to the city centers for walkability and lifestyle, and that has been fueling the urban center cores of the Tampa, St. Petersburg and Sarasota markets. It really accelerated during the COVID-19 explosion, because Florida was open and in business, and at the same time, had a welcoming climate, virtually year-round. That really supercharged all three of those markets.
You have a unique perspective, being that you look at these projects from a strategic marketing aspect. What are some of the unique trends, or changes, that you think are interesting to talk about? What should people be mindful going into this new year?
The most important focus of our work, and for builders and developers, is that you need to create uniqueness for your home products and developments to create differentiation. Here in Florida, as we have a mature audience, home prices have increased and so has the sophistication of purchasers. 
Another driver in the marketplace is the concept of work-from-home, which has been one of the most important recent changes to how homes are designed and how people want to live. Yes, they want open space, but now we've started to see homes, and buildings being designed with private and co-working spaces. 
I think that the wellness and health movement has accelerated during COVID, for all the obvious reasons, so now we're looking at aspects of green living being standard features in homes and buildings. Just a few years ago, that was thought to be either too expensive or just not appealing. So, consumers weren't willing to pay more for it. Now they are. I think those two factors have become important short-term trends.
What I also think is important is that more enhanced resort amenities are being included. It used to be enough to have tennis courts and a swimming pool, but now we're seeing large lagoon pools, wellness centers, pickleball courts, miles of walking trails and more. These drive absorption rates and higher average prices. It wasn't that long ago that you didn't think that you'd live in a resort as a primary homebuyer. Now, you have those choices and people are flocking to them. 
Multiuse communities seem to be having a moment. Do you see those projects continuing to be desirable for developers?  
If we offer well-designed real estate offerings, with enhanced and expanded amenities and lifestyle benefits, purchasers will want to be there. In fact, they'll pay a premium to be there. 
Rent at Water Street and Midtown Tampa are the highest in the region, and they aren't necessarily located in the best place. They're creating what we call a "placemaking function." And that's the kind of thing we help clients with. We are creating, crafting and carving out that niche … establishing a destination that is really more than just the sum of its parts. 
In the past, developers would simply put a building on the beach everybody would go there. And the beach is, certainly still a big amenity. But now, we would look at this region and say, where would you rather be on the beach? Would you rather be on Clearwater Beach, even though it's congested but there are a lot of things going on? Or would you rather be on St. Pete Beach where it's congested, but there's not as much going on? If you're building a luxury development today, you'd probably gravitate toward Clearwater Beach, because it just seems to have a little bit more going on.
And if you go to Sarasota, that's where you see the next level of luxury, possibly because of arts and culture and the other trappings of the area, which has become the centerpiece of the west coast of Florida. The person that is highly motivated by that will go into that market and pay even more. 
What haven't I asked you that you think our readers should know?
I am trying to get my head wrapped around how to benefit from the largest student population in the state of Florida, which is right here in the Bay Area. How do we create even more opportunities for young people to stay? With all of our excellent local colleges and universities, we just have a treasure trove of talent. And our mission is to try to keep as much of that talent here as possible. 
In the past, many of us didn't get to go back to our hometowns after getting our degrees in a Florida college. We didn't get to go back to Sarasota and St. Pete for work, because there weren't employment opportunities. So, we had to go to Miami or Atlanta, or up north. But now we have more opportunity than ever to create an environment to keep young people here, to attract and keep our youth. 
That's the biggest change that you and I have seen in Sarasota, St. Pete and even Tampa. There are simply more young people here than ever before. The key to markets like ours, in addition to cities like Austin, Texas and Boulder, Colorado, is keeping young people here and keeping them employed.
I think our business community needs to do more to create employment opportunities, attract bigger employers here and more technology, which is what fuels much of our growth. That will create job opportunities to keep our youth here. And I think that's one of the most important things we can all do.♦