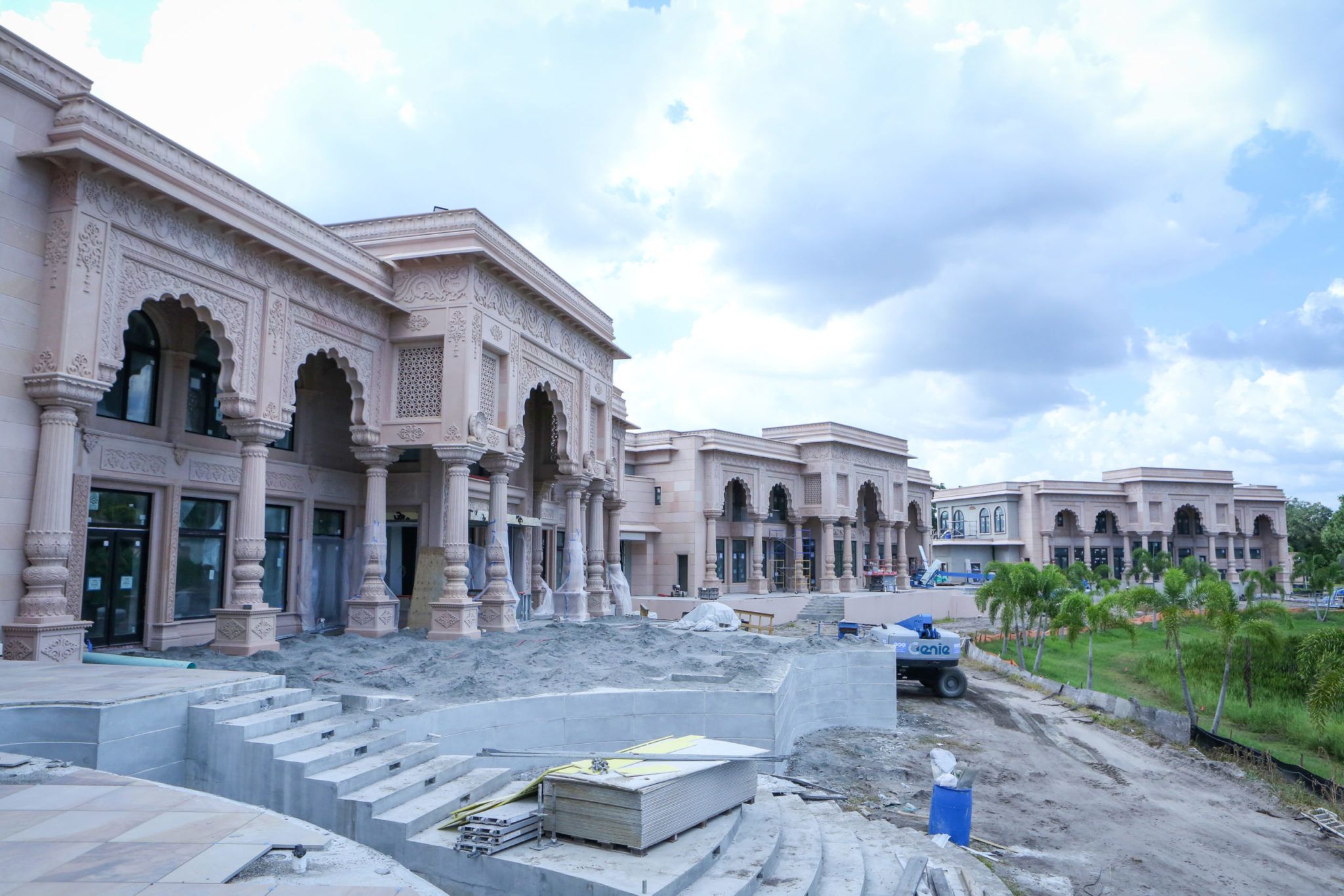 Go inside the ongoing construction of the Patel Estate in Tampa (PHOTOS)
The grand Estate on the corner of Dale Mabry and Busch Boulevard has been under development for 12 years and under construction for nearly six years.
When complete, it will be the largest single-family home in Hillsborough County, sitting on 17 acres and spanning 60,000 air-conditioned square feet.
Dr. Kiran Patel and his wife, Pallavi, purchased for the property for $3.2 million in 2003. The project was designed by ROJO Architecture.
The estate includes a main house, a ballroom and three homes for each of his children. The outside of the buildings were all created to look similar on the outside, but inside are custom-designed to each of his children's tastes and interests.
In addition, there are three guest cottages, a maintenance building. All told, the buildings, together, approximately 100,000 under roof.
The architecture was modeled after the palaces of Rajasthan, India.
View the gallery so see progress on the estate.