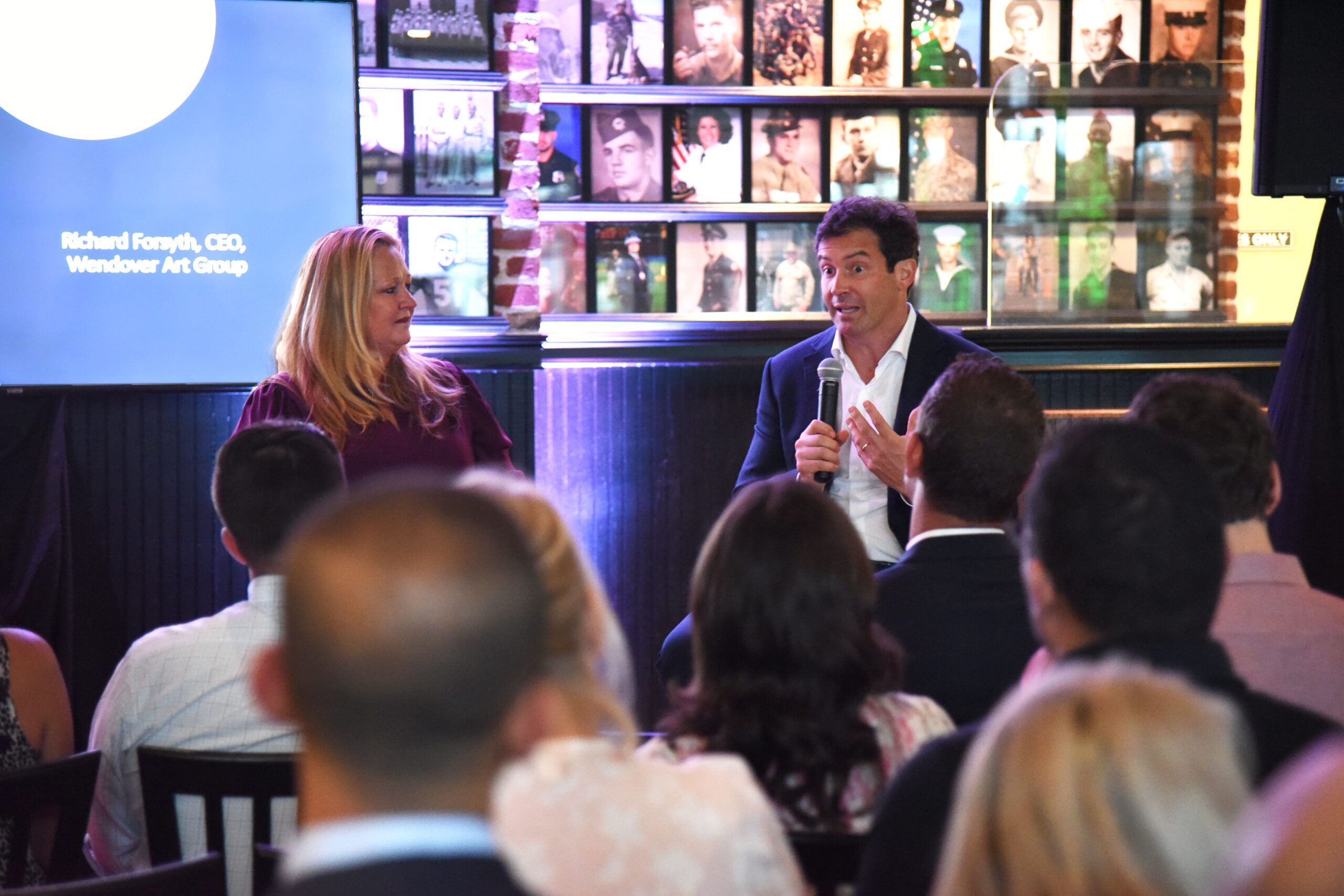 Scenes from TBBW's CEO Connect with Richard Forsyth (PHOTOS)
Guests from Volunteer Florida and Governor Ron Desantis' office were on hand to help collect funds for the Florida Disaster Fund
Tampa Bay Business and Wealth held its 42nd CEO Connect at The Colony Grill, in Midtown Tampa, earlier this week. The number 42 is important to remember.
During the event, before Richard Forysth's live interview, Tamela Perdue, senior vice president of compliance with Sunshine Health and board chair for Volunteer Florida, addressed guests and encouraged those in attendance to make donations for those in Florida affected by Hurricane Ian.
If you are interested in joining the cause you can go to www.FloridaDisasterFund.org or text DISASTER to 20222. Please make sure to end whatever amount you donate with 42 cents. For example, if you donate $100, make it $100.42. This will allow the fund to track how much our TBBW ecosystem raises. We have an opportunity to have the total amount matched by some of our past cover stories, so keep the donations coming in!
You can read more about the Florida Disaster Fund here.
Photos by Tacy Briggs-Troncoso