By Ryan Yaldor, chief technology officer for KUDUCOM™
Communication has undergone a revolutionary shift driven by customer expectations for seamless and personalized interactions with businesses. The way we connect, collaborate and create has, fundamentally, transformed becoming more flexible, inclusive and mobile.
The Rise of the Unified Platform
The swift transition to remote working triggered a haphazard amalgamation of digital solutions within companies, resulting in a patchwork of applications for phone service, video, chats and collaborations. This fragmented approach simply made communication more convoluted with the burden of support falling on already taxed IT and management teams. With businesses back to normal, leaders are beginning to look for ways to consolidate these functions into a single, secure application. Luckily, many well-known companies have taken charge of developing this all-in-one solution. As an example, Webex by Cisco consolidates all communication needs into a single platform. The result? Streamlined IT management and reduced complexity for your staff. Notably, 95% of Fortune 500 companies utilize the Webex platform to deliver seamless communication across many diverse channels. Businesses must adapt to stay customer-centric and the Webex Suite is the perfect tool for this transition.
As the Chief Technology Officer of a leading telecommunications provider, I'm frequently quizzed on why we champion CISCO and the Webex platforms. As a certified CISCO Partner, I've witnessed the transformative power of the Webex Suite first-hand. This single, integrated platform is dependable, secure and flexible – attributes that have made it the chosen platform for most global organizations navigating the intricacies of their operational structures.
Why Omnichannel Communication Should Matter to Your Company
The Omnichannel communication experience involves using different channels, or methods of connecting with customers, and integrating them so the customer experience is seamless regardless of the medium or channel they use.
Since the pandemic, and overall rise of hybrid work, Omnichannel communication has become necessary for most businesses. Customers require a quick response, irrespective of the channel they use, be it chat, text or social channels such as Facebook Messenger. However, managing these many communication channels can be overwhelming. An omnichannel communication model integrates each channel to break those silos down. That way, no matter what channel a customer prefers, they can always expect the same level of service and care. The goal of an omnichannel strategy is to create a customer journey that's so seamless it becomes a source of differentiation and a driver of customer loyalty.
Cloud Contact Center Advantages
Traditional on-premises contact centers are owned and managed by the business and require upfront costs for hardware, licenses and servers which are hosted onsite and can all be very costly. A cloud contact center is hosted in the public cloud and doesn't require upfront hardware or on-site server costs. Instead, you'll pay a monthly subscription fee for cloud services.

The Webex Cloud Contact Center empowers customer service agents with a modern intuitive interface that consolidates all customer interactions into a single inbox. This omnichannel approach ensures quick responses to customers, irrespective of the channel they use, be it chat, text or social channels such as Facebook messenger. Easy access to newer technologies and integration to other cloud applications are mission critical to running your business. As such, the benefits of a cloud contact center include higher levels of business agility, flexibility, scalability, innovation and customer success, allowing you to scale up and down based on seasonal needs and as your business evolves.

The biggest opportunity of a cloud deployment is the ability to quickly transform your contact center from a cost center to a strategic business asset. The cloud requires no upfront capital investment plus it gives all your users instant access to new features without disrupting their workflows. Hosting your contact center in the cloud enables faster deployments and more frequent updates of new capabilities, which optimizes IT resources and reduces employee disruptions.
Bridging the Future: Hybrid Work and Customer Experience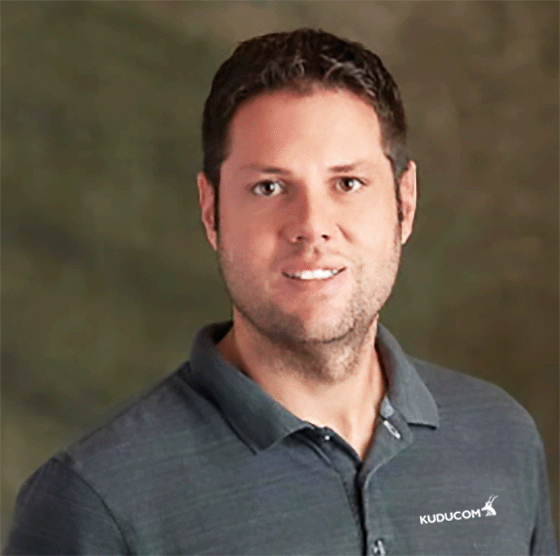 CISCO Webex is leading the charge in hybrid work innovation and the customer-centric omnichannel movement. To succeed in the people business, we need vision and technology that encapsulate key attributes of hybrid work: flexibility, inclusivity, support, security and management. Leveraging the right technology is crucial for creating a seamless customer experience and driving the growth of your organization in the hybrid work era.
Ryan Yaldor is the Chief Technology Officer at Kuducom, a Tampa-based communications solutions provider. Reach Ryan at ryan.yaldor@kuducom.com