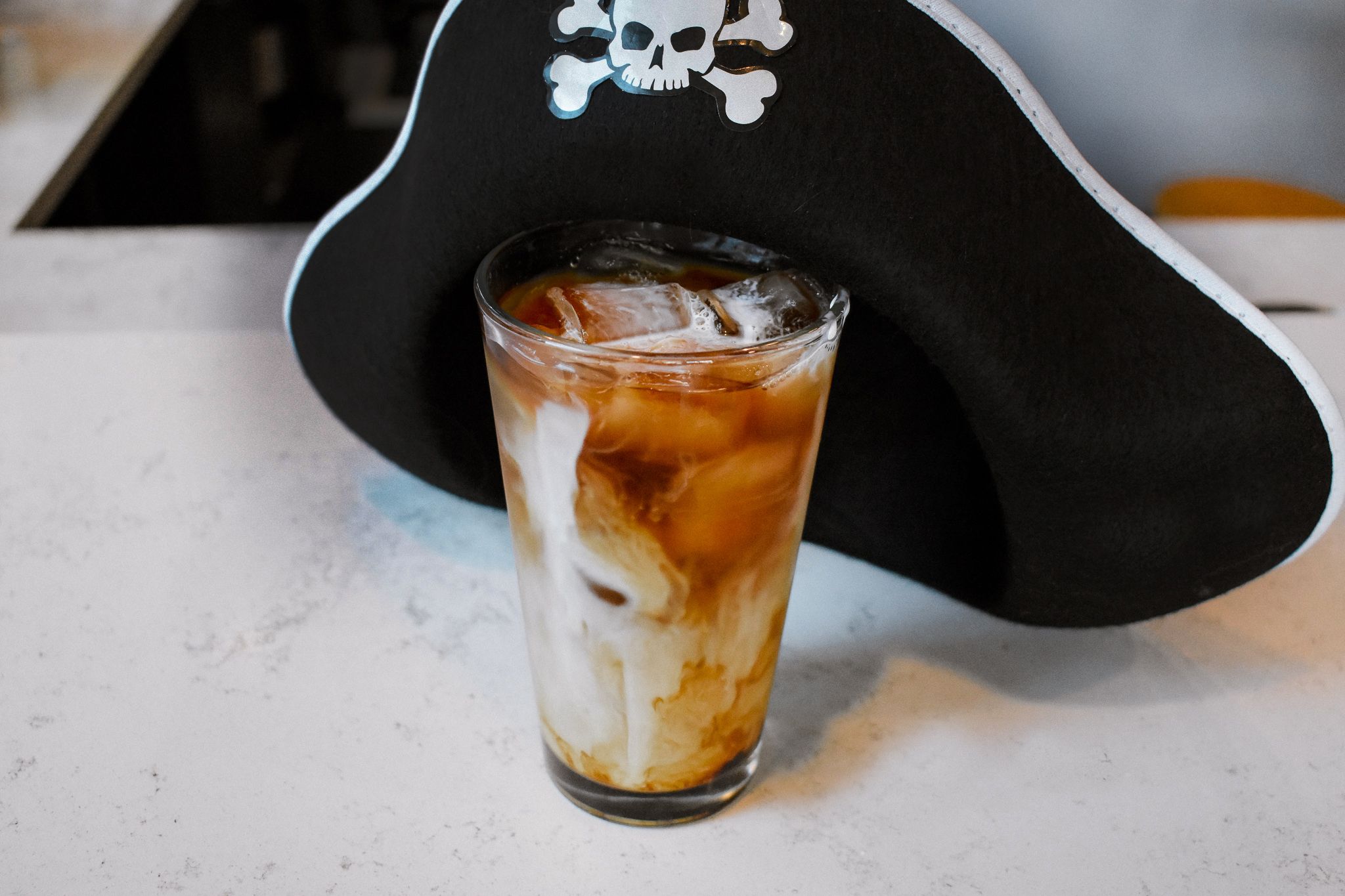 How 3 Tampa Bay businesses are getting into the pirate spirit in time for Gasparilla 2022
Joffrey's Coffee, Gaspar's Grotto and Bourbon and Boweties are ready to celebrate the invasion coming Saturday.
Every Tampa resident anticipates the arrival of this time of the year in the city. There's something special about Gasparilla, the third-largest parade in the United States also known as the "Parade of Pirates." The annual celebration is attended by more than 300,000 onlookers, often dressed in pirate costumes.
Gasparilla is an exciting event that is rich in history and beneficial for the economy. It began with the legend of pirate Jose Gaspar, a notorious presence in the West Florida waters during the late 18th and early 19th centuries.
To commemorate the spirit of Jose Gaspar, more than 700 swashbucklers invade Tampa Bay to kick off the pirate-themed events. The pirates take over the city with a 4-mile-long "Parade of Pirates." An abundance of fun, Gasparilla treasures and beads are in the air.
For locals, and visitors alike, Gasparilla 2022 will offer many choices for food and drinks, entertainment and merchandise.
Tampa businesses like Joffrey's Coffee, Gaspar's Grotto and Bourbon and Boweties are getting into the pirate spirit by offering special products and events.
Since 1984, Joffrey's has been influenced by the traditions and nostalgia of its beloved hometown of Tampa. The company offers several coffees inspired by the city such as Tampa Bay Pirate's Brew, Cigar City Blend and Ybor City Blend.
Gasparilla attendees who need a caffeine jolt during the celebration can rely on Joffrey's Gaspar's Brew. It is the official coffee of Gasparilla and is licensed by Gasparilla Treasures. The coffee is a smooth, smoky blend of African and Indonesian beans, with a hint of caramel. The beans were brought over by sea, just as the legend states José Gaspar did in the 18th century. Joffrey's will be serving Gaspar's Brew coffee as the drip coffee, and in retail bags for customers to take home.
For coffee lovers, the fun doesn't end at the "Pirate Parade." To celebrate Gasparilla this year Joffrey's Midtown location is also offering a limited-edition cold brew – the Invasion Cold Brew (cold brew coffee, a shot of espresso, Irish Cream syrup and light cream).
Every year, the Gasparilla parties overflow from the parade to downtown Tampa and Ybor City. For 20 years, Gaspar's Grotto, "Tampa's Notorious Bar and Restaurant" has thrown legendary Gasparilla parties.
During Gasparilla 2022, Gaspar's Grotto should be a destination for attendees who want to party like a pirate. The iconic Ybor bar and restaurant will be hosting live music and entertainment following the parade. Everyone is invited to come for the food and drinks, including the famous Sunday brunch that will be pirate friendly.
"We look forward to entertaining the many families and friends from near, and far, who join us to celebrate their way through the heart of historic Ybor City, it's an event Jose Gaspar himself would be proud of," says Eric Schiller, owner and operator of Gaspar's Grotto.
Eric Schiller continues, "This is our favorite time of year for the pirates here at Gaspar's Grotto. We are thrilled to be along the route of The Krewe of the Knight's of Sant' Yago Illuminated Parade and to be right in the middle of all of the festivities. Gasparilla is one of the greatest displays of civic pride in the country and we are proud to be a part of it year after year. "
Another homegrown Tampa company that is celebrating Gasparilla with a special product is the jewelry line Bourbon and Boweties. Founded by Carly Ochs, owner and designer, Bourbon and Boweties is timeless, fashionable, and affordable jewelry that is "made by proud Southern hands."
Bourbon and Boweties is known for signature bracelet bangles which can be seen in stores like Nordstrom and Lilly Pulitzer. This year, the company has created a "Gasparilla 2022" collection. The collection includes a beaded skull necklace, walk the plank bangle bracelet and Gaspy earrings. The Bourbon and Boweties line of Gasparilla jewelry is a great way to accessorize for women who are looking for themed pieces to wear to the celebration.
It's almost time for Gasparilla 2022 and Tampa residents are getting ready to party like a pirate. To ensure the most fun and memorable moments, Tampa businesses are preparing special products and events for the occasion. Whether grabbing a cup of Joffrey's Gaspar's Brew or dancing the night away with other pirates at Gaspar's Grotto, there are plenty of choices for themed products and entertainment.
Locals and visitors alike look forward to the buzz that Gasparilla creates long before the official parade. It is a time for Tampa to celebrate together, as a community.