Tampa Bay Business and Wealth presents its first Up & Comers special section.
The Tampa Bay area has no shortage of young talent. With more than 50 nominations for TBBW's first section, which seeks to celebrate the rising talent in your workplace, and the community, it's obvious that the future of Tampa Bay is in good hands. 
In this first section, we selected eight professionals to highlight, but don't fret if you turned in materials, or were nominated, and don't see your recognition yet. We will feature these quarterly and will continue to accept nominations on a rolling basis. 
Selection is done internally and is based on both your nomination form and your letters of recommendation. 
Want to submit? Email me at Jbrown@ TBBWmag.com.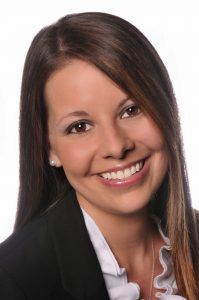 Jennifer Dunn, MA, APR
Director of Public Relations
Conversa
Dunn is an accredited public relations leader with 15 years of experience developing and implementing award-winning communications strategies that have earned public recognition at the national, regional and local levels.
What makes you a TBBW Up & Comer? Success in business through financial results, career growth, etc.
My heart. While I've been fortunate to realize success in business, and industry, my heart is what has driven me in all aspects of my life and supported my journey as an Up & Comer. All decisions I've made – from the clients I choose to serve to the organizations I choose to impact – are and have been made, from the heart. To me, it is incumbent upon up-and-coming leaders to not only understand what the needs are in their communities, but to take sustainable action in support of those needs. This is where I feel I most identify with the success that would make me a TBBW Up & Comer. 
What is the biggest challenge you have overcome as a young professional? 
I'm not sure I can say I've completely overcome it, but one thing I've actively worked to overcome, as a young professional, is imposter syndrome. Throughout my professional life, I've had the honor of working with, and learning from, many esteemed leaders – several of them right here in our Tampa Bay community. While empowering, I'm cognizant of the very large shoes I have to fill as an up-and-coming leader. Where I once let the doubts of imposter syndrome drown out my own accomplishments, I now use it as motivation to push myself to live up to the excellent examples of leadership I'm so fortunate to be surrounded with.