Forty-three is an important number for the National Pediatric Cancer Foundation. Every single day, 43 parents are given that heart-stopping diagnosis that their child has cancer.
As a part of a constant effort to raise awareness, and provide crucial research funds to fight pediatric cancers, the NPCF launched a new initiative this year, the 43 Challenge. A callout for research ideas from individuals, multidisciplinary teams, research institutions, health care providers or corporate partnerships. The challenge engendered innovative proposals, across a range of disciplines from artificial intelligence to the use of therapeutics. This September, the winners of the inaugural 43 challenge will be awarded up to $4.3 million to support their research idea.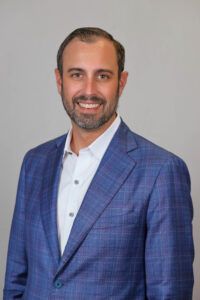 As NPCF's board chairman, Mike Levin, explains, "We put an open call out to the public and now we're in the process of evaluating those applications. We had over $43 million dollars worth of ideas come in that met our guidelines. We'll allocate funds for one to four entries, with a great research idea, to catapult our initiatives forward." 
It's just the latest in a profusion of creative opportunities to fund cutting-edge research from NPCF. Levin credits foundation co-founder Melissa Dunkel with the idea for the 43 Challenge, adding, "We're very happy to have Melissa push us, to help us think outside the box on how we can drive our initiatives forward." 
What started as a small, determined effort spearheaded by two mothers in the early 1990s, bonding at St. Joseph's Children's Hospital, in Tampa, has grown into a national foundation with events and donors spanning the globe. Over thirty years ago, as her six-week-old daughter battled kidney cancer, Dunkel met Risa Tramel, another young mother also struggling with a cancer diagnosis for her child. On top of everything else, the women were stunned by the lack of specific research for pediatric care. Both of their daughters survived and, together, the women founded NPCF to raise awareness and research dollars for the families coming behind them.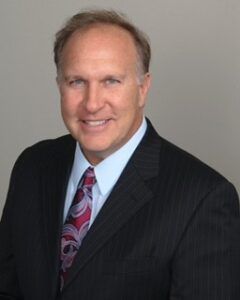 As current foundation CEO David Frazer explains, "From the very beginning, our founders decided that all funds needed to go towards research. So, we went down the path to focus on research, not quality of life care. And that's been our mission ever since." 
Frazer says only 4% of the federal cancer research fund targets all pediatric cancers.
"As a nonprofit," Frazer says, "we're the gap filler. We fund science that is focused on being less toxic and more therapeutic. We strive to be entrepreneurial, novel and impactful with our science." 
Frazer joined the foundation in 2015, tasked with elevating the Tampa-grown nonprofit organization into a national foundation. When he started, NPCF was connected to five other hospitals in their research consortium. It now welcomes 35 medical institutions across the country in an initiative called the Sunshine Project. 
The growth has been tremendous, but Frazer and NPCF's board of directors have deliberately kept the local, grassroots dynamic that first grew the foundation's success. 
"We purposely run what we call a hub and spoke operation out of Tampa," Frazer explains. "Our headquarters are here, our leadership is, primarily, here but we can go anywhere in the country and deliver the same product and services that we are delivering here. We have events, from California to New York, and we're even going skiing in Colorado this year for a fundraising event. And the way we do that is through volunteer support. Mike has been integral with recruiting people to join our national board or to join our other national committees." 
For Levin, finding national support connects back to NPCF's research roots and strong connection with Tampa's local hospitals. He credits Damon Reed, an oncologist and NPCF's Sunshine Project leader in Moffitt's Department of Interdisciplinary Cancer Management, and a specialty physician at Johns Hopkins All Children's Hospital.  
"One of the best parts of the Sunshine Project that has allowed us to spread nationally is that we are not working in a silo," Levin says. "We're not just an institution keeping all our resources to ourselves. With Damon's leadership and help in recruiting these 35 sites and partners throughout the nation, we're able to share across all these institutions and also roll out clinical trials within these institutions with kids, all around the country. We couldn't do that without Dr. Reed and Moffitt, who coordinate and support our national consortium of hospitals." 
But the foundation is not only innovative with its research efforts, its volunteer opportunities boast multiple fun, and creative, pathways to spread awareness and get involved in the cause. Over the years, Tampa Bay area businesses have set the tone that has allowed the foundation to broaden to a national force. 
St. Petersburg-based Kahwa Coffee, for example, created the Hope Roast, donating 43% of all profits from the blend to NPCF. For an end of the day brew, Tampa's Cigar City Brewery teamed up with Brew Bus to create Rising Hope, a signature beer for NPCF, as part of its Brewing Funds the Cure campaign. Or take a page from the Tampa Bay Buccaneers' playbook and host a Cut and Color for the Cure drive at your local business or institution. You can channel Tom Brady and dye your hair orange for the day, like he did this June. There are literally dozens of ways to support NPCF, from fishing weekends to fashion shows. 
"From supporting events, to giving an individual donation, or a workplace giving campaign, or an organizational campaign. We have a lot of things happening in the Tampa market. Go fishing. Drink a beer. Have a coffee," Frazer says. "Do it all, because it's all supporting our research. We're always looking for volunteers in schools, in workplaces, anywhere, volunteers who have some type of subject expertise where they want to get involved and support this cause."
And their organizational success, at a national level, is indisputable. NPCF maintains a 100% score for financial health and transparency, earning its place as the top-rated childhood cancer charity in the United States by Charity Navigator. A Tampa native, now working on a national stage, NPCF is funding the science to save lives for the families facing the unimaginable, those 43 parents who each day must reconfigure their realities for their children. What started as a nightmare for two Bay area mothers has become a national dream. ♦
[image_slider_no_space on_click="prettyphoto" height="300″ images="20280,20279,20277″]