► Moffitt Cancer Center, a Tampa-based cancer research center, unveiled Speros FL as the name of its planned 775-acre global innovation center in Pasco County.
► The San Antonio Lumber Company, in San Antonio, Fl., is celebrating its 100th Year in business.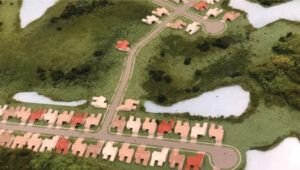 ► Gulfside Elementary, in Holiday, launched telemedicine services, the first within Pasco County Schools, in partnership with Premier Community HealthCare, a nonprofit and a federally qualified health center.
► Tunnel to Towers Foundation held a ribbon cutting and home dedication at the Let Us Do Good Village, a community that will provide mortgage-free homes to wounded veterans, Gold Star families and the families of first responders.
► Tax Collector Mike Fasano announced that Pasco TC Gives, a charitable giving program in Pasco County, has raised over $1.26 million dollars for more than 116 non-profit organizations since its inception in 2013.