Girl Scouts of West Central Florida has named six Tampa Bay women who will be honored at its annual Women of Distinction Luncheon, on March 10, 2023, at Armature Works.
The Keynote speaker will be Telva McGruder, a lifetime Girl Scout and General Motors chief diversity, equity and inclusion officer.
The 2023 Women of Distinction are: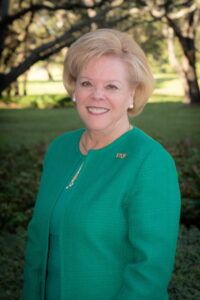 Rhea Law – Law became the University of South Florida's eighth president, in March 2022. Over the course of her 35-year-plus career, she has held top leadership positions with several Florida-based organizations. She is the first USF graduate to serve as president. As one of the founding members of the USF Board of Trustees, she spent five years as vice chair and four years as the first (and only) female chair. Previously, Law was chief executive officer and chair of the board of Fowler White Boggs, a Florida-based law firm. Currently, Law serves on the Board of Directors of Tampa Electric Company and Peoples Gas. She also serves on the Executive Committee of the Tampa Bay Economic Development Council, the Tampa Bay Chamber, the Council of Governors for the Tampa Bay Partnership and on the H. Lee Moffitt Cancer Center Board of Directors and National Board of Advisors.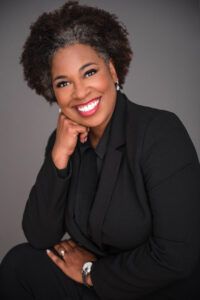 Trimeka Benjamin – Benjamin is the president and CEO of Swim Digital Group, a higher education consulting firm operating on the principle of changing generational poverty by increasing access to education. She has served as the chair of the board of The Spring of Tampa Bay, worked with Girl Scouts of West Central Florida and co-founded the Women's Exchange.  She is a sustainer of the Junior League, a member of Delta Sigma Theta Sorority Incorporated, Women in Leadership and Philanthropy and International Women's Forum.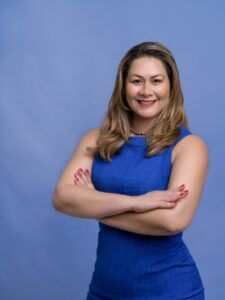 Kathalin Carvalho – Carvalho is the global director of regulatory compliance at Sitel Group. She has more than 15 years of experience working in the areas of financial crimes, risk management, corporate compliance and criminal investigations for domestic and international institutions. She is a Certified Anti-Money Laundering Specialist and a Certified Compliance Corporate and Ethics Professional. She has served as the president of the Sheriff's Hispanic Advisory Council for two consecutive years and received the 2018 Leadership Class Award from the Tampa Hispanic Heritage. She is a mentor for USF's MUMA College of Business Corporate Mentor program as well as the Hispanic Professional Women Association mentorship programs.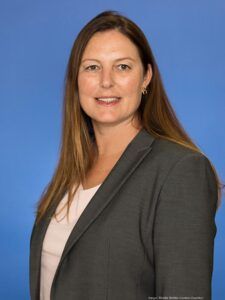 Mallory Lykes Dimmitt – Dimmitt is the inaugural CEO of the Florida Wildlife Corridor Foundation and former vice president of strategic development for Lykes Bros., a fifth-generation, family-owned, agribusiness based in Florida. Previously, she led The Nature Conservancy's Colorado Plateau Initiative from Telluride, Colorado, assessing large-scale conservation opportunities in a four-state region of the West, and prior to that directed the Southwest Colorado Project for the Conservancy's Colorado Chapter. She has served as a member of Telluride's Town Council and has worked with local, regional, state and federal agencies and organizations on natural resource issues.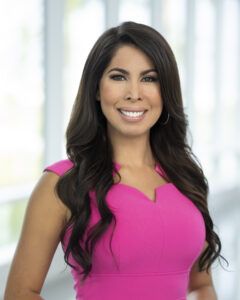 GSWCF also named Veronica Cintron as the 2023 Woman of Promise, an award bestowed to exceptional women under age 40. Cintron joined the Hillsborough County Aviation Authority in April 2020. Prior to joining the Tampa International Airport team as vice president of communications, she anchored Spectrum Bay News 9's weekday evening newscasts for 10 years.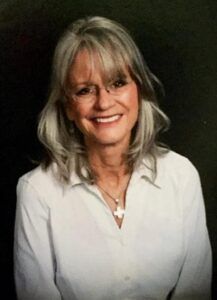 Finally, GSWCF will induct Dr. Sylvia Campbell into the Women of Distinction Hall of Fame. A renowned surgeon with a focus on breast cancer surgeries, Campbell is currently the medical director and president of the Board of Directors of the Judeo-Christian Clinic, Tampa's largest free clinic. She is also president of the board of directors of Village Partners International, a non-profit focused on medical work in Haiti, Uganda and outreach to the homeless on the streets of Tampa. Sylvia was first honored as a Woman of Distinction in 2001.
To learn more about Women of Distinction visit gswcf.org/WOD. For sponsorship opportunities, please contact Clara Moll, Chief Development Officer, at cmoll@gswcf.org.