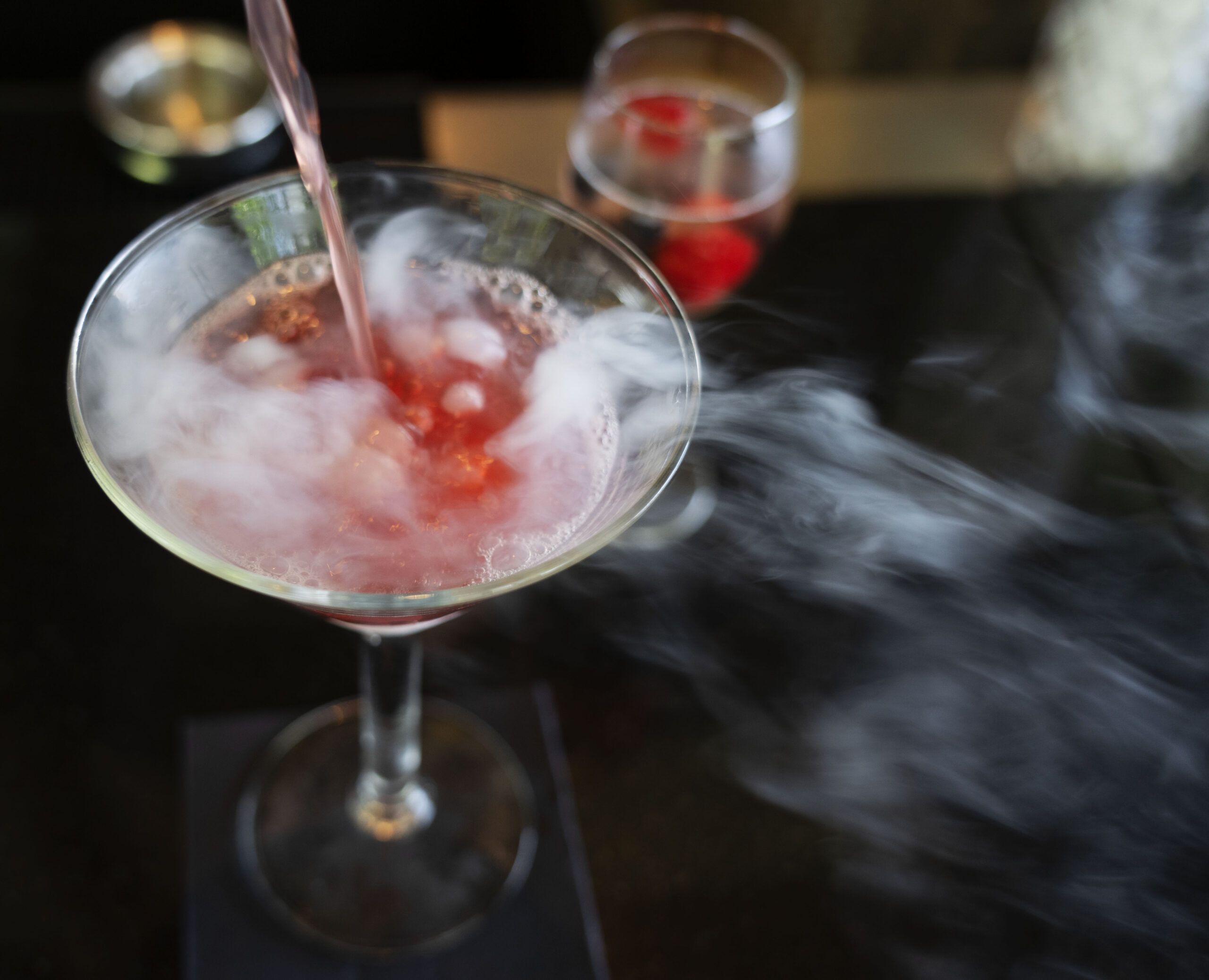 Seafood takes center stage at Ocean Prime (PHOTOS)
Privileged Palate
Ocean prime | 2205 N. Westshore Blvd., Tampa
As an upscale dining establishment, Ocean Prime checks every box. The location, adjacent to International Plaza in Tampa, teams with well-heeled clientele. The bar near the lobby is impeccably lit, cozy and offers exclusive spirits, signature cocktails and an impressive selection of wine, like the 2019 Caymus Cabernet Sauvignon, by the glass. White table cloths and heavy silverware dot the dining room. Hushed conversation and laughter are interrupted by the sounds of stemware clinking together, toasting special occasions, big promotions and the closing of business deals.
As expected, you will find the highest-quality steaks sizzling from a 1,200-degree grill and all the traditional steakhouse accompaniments. But the seafood selections, their complex flavor profiles, the ingredients made in-house and a laser focus on quality are what separates Ocean Prime from the rest of the steakhouses that line Tampa's premier Restaurant Row.   
The Drama Pulls You In
Ocean Prime has created items, from the bar through the main course, that are flavorful and light. They are the perfect antidote for a long, hot Tampa Bay area summer day. When the heat and humidity inch up, head to Ocean Prime and start cooling off with a cucumber gimlet. This cocktail defines adult refreshment. It all starts with muddled cucumber and hand-squeezed lime juice. Bombay Sapphire gin is added, shaken over ice and garnished with a ribbon of cucumber. The warmest days melt into cool breezes sipping this drink.
Of all the signature cocktails, the most Instagram-ready one is called Berries and Bubbles. Marinated berries, fresh lemon juice, Ketel One citroen and a splash of sparkling wine compose the drink. But the magic comes from the dry ice. Order this and get your phone ready. When the drink is poured into a glass of dry ice, it instantly bubbles up, emitting white smoke. If you catch it right, you can post a photo or video of a beautiful pink-colored cocktail, looking up through small plumes of white smoke.
Roll With It    
The Ocean Roll is a sushi offering that is beautiful and delicious. Grade 1-plus ahi tuna and avocado are wrapped in seaweed and then topped with thinly sliced yellowtail hamachi. Then it's topped with a crunchy chili-garlic oil. It's mild with a creamy texture, perfectly offset by the crunch and intensity of the oil. If you prefer a crudo, order the hamachi. This is a complex dish of yellowtail, pickled mango, seaweed salad, daikon, peppadew and thinly sliced sugar snap peas. Lots of textures and flavors combine to keep the tongue guessing what's coming next, while sesame ginger vinaigrette and a little sriracha set off a spice bloom in the center of your mouth. This dish is unlike anything you'll find on most menus and should not be missed.
Goat cheese ravioli has been on the menu for decades and remains wildly popular for good reason.  Here, goat cheese is hand-wrapped in fresh wontons and presented swimming in a pool of white wine, shallots and butter. It's all crowned with a splash of truffle oil, shiitake mushrooms and sun-dried tomatoes. Be selfish with these ravioli. If someone asks you for a bite, simply say "no, thank you," and keep eating.
Culinary Dreams
Salads featuring a variety of seafood, including salmon, crab, lobster and shrimp, offer cool, and refreshing, entrée options. One of them is the wild-caught ahi tuna salad. The finest sushi-grade tuna is dusted in a togarashi spice blend, served rare and flanked by a bed of field greens, fresh mango, avocado, candied cashews and daikon radish sprouts. A sweet-spicy soy glaze dances around the plate and adds depth and dimension to each bite.
Florida grouper is showcased in a spectacular dish. It's locally caught, with a mild taste and flaky texture. It comes nestled into a rich broth butter, tarragon, lemon, tomato, clam juice and golden balsamic vinegar. Chunks of lobster, peas and Parisian gnocchi stud the broth while an enrichment of silky tomato fondue tops the fish. This is what culinary dreams are made of and will bring you back to Ocean Prime again and again.
Crumbs and a Big Smile
Desserts at Ocean Prime are delicious and satisfying. The peanut butter torte features a rich peanut butter mousse sitting on a chocolate cookie crust. It is enrobed in Cocoberry 64% dark chocolate. If you want something "healthier" for dessert, try the carrot cake. Thin layers of carrot cake are stacked between cream cheese frosting to create a towering presentation. You might think you'll only have one bite. But one bite leads to another, and before you know it, there is nothing left but a few crumbs and a big smile. ♦