The Tampa Museum of Art will name its new education center the Vinik Family Education Center, in honor of a $5 million gift made by Jeff and Penny Vinik to the Museum's $100 million Centennial Campaign for Renovation and Expansion.
The education center opened on May 16 and will serve as the temporary entrance to the Museum while additional renovations are completed on the west side of the building. The first classes in the space will begin in June.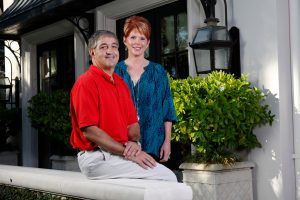 "The Tampa Museum of Art is renowned for the value of its educational programs and its exceptional support for Hillsborough County students and teachers. We are delighted to advance that good work with this gift and to further contribute to the Museum's mission to educate, engage and inspire Tampa Bay residents and others around the world," said Penny Vinik, in a statement.
The most recent gift by the Viniks for the education center is made in addition to a previous $5 million gift made in October 2019, to endow the position of executive director, bringing the family's total contributions to the Centennial Campaign to $10 million. To date, including the Vinik family's gifts, the Centennial Campaign has raised $71 million toward the Museum's $100 million goal.
The Tampa Museum of Art also received a $25 million donation from Dick Corbett for its Centennial Campaign in April.[image_slider_no_space on_click="prettyphoto" height="300″ images="17557,17556,17555,17554″]