Eight months into the COVID-19 pandemic small local businesses are slowly regaining their equilibrium with some time to reflect. Throughout the Tampa Bay area some positive constants have emerged through the upheavals.
J. Mark Stroud, developer and founder of The Stroud Corporation, says there is a widening national appeal for Florida's year-round outdoor lifestyle and abundant nature.
Stroud's current project is a 136-unit waterfront condominium, Sunset Pointe at Collany Key off the coast of St. Pete Beach at Tierra Verde. "Although we've faced a lot of challenges in the last few months," explains Stroud, "we're seeing a new set of potential buyers who are realizing the benefit of owning something in Florida, especially on a secluded island; we're getting a lot of interest from the Northeast and from the more populated cities."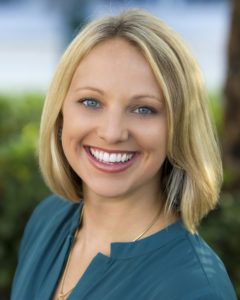 This trend is felt all the way across residential real estate, as Ali St. Cyr of Tomlin St. Cyr Real Estate Services says.
"The meaning of home has changed. It used to be that people wanted to be in the city, walkable to many conveniences and willing to accept a smaller floor plan for location. But now, people need more space and amenities in their home, like a pool, a home gym or, most markedly, an office," she says. "People are really looking for larger square footage, moving on from apartments to single-family homes. We're also seeing a huge influx of people from the Northeast and the Chicago area."
Despite the changing demographics, some things remain consistent. Franklin Street, a commercial real estate and insurance brokerage firm, opened its doors in 2006 on the eve of the real estate crisis. Flexibility, and a diverse platform of solutions, helped the company weather that storm and, in some ways, the current situation feels similar: buckle down and focus on people and relationships. As Chief Operations Officer Tyler Cathey says, "While there is a lot of change, and we've all had to identify where this brings opportunities to be nimble and pivot if necessary, it's also important to understand we don't have to change just for change's sake. Consistency for our team members and to our clients is paramount. We want to build a consistent experience for our clients so they know they're going to get that same high-level service all the time. And we want to build a consistent work environment for our team so they can simply focus on the work at hand, no matter the situation. We, fundamentally, understand all business has ebbs and flows."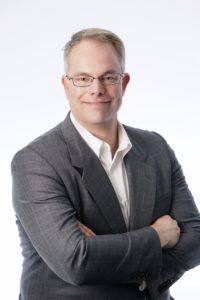 Another business aligned with the real estate industry is Creative Sign Designs, a local company that serves the sign needs for any, and every, type of building or fixture across the nation. As Jamie Harden, president and CEO, explains, "We're a manufacturing company, and also a contracting company, so we're making and installing signs over a wide range of sites. Our top priority was protecting our people on the frontlines who couldn't work from home. We really had to focus on learning, and following, all guidelines for best safety practices."
Stroud agrees. "We can get through this because everyone quickly recognized the seriousness of the pandemic. Our general contractor, Kast, did an excellent job, immediately to instituting the strict [Centers for Disease Control and Prevention] guidelines for subcontractors, installing wash stations at all buildings, making sure everyone wore masks, in addition to overall cleanliness and following daily health checks," he says.
Flexibility, creativity, a refusal to underestimate the situation and above all, a commitment to follow best safety practices—for all of the companies TBBW spoke with, the same message consistently came through. Adds St. Cyr, "Of course, with buying and selling homes, we have to sometimes meet with clients, but we found new, virtual ways to be flexible. It is really up to our agents as to what their comfort level is at this point and how they want to manage meetings in public. We've limited open houses, mandated that everyone wear masks and follow CDC guidelines; although the pandemic has changed how we do business, it has not changed the pace of how we do business."
Looking ahead, it seems likely certain practices emphasized during the height of the pandemic will remain. For Franklin Street, it's the focus on communication. "No matter how good a job you do in executing a challenge unless you communicate on it, you're never going to do better than 50%. Communication is half the measure of success. So when the pandemic hit, we focused hard on communication—frequently communicating, sharing the different options and concerns as they arose." Transparency was a key, Cathey believes. "We didn't pretend to have all the answers in the time of uncertainty. But we established multifaceted patterns of communication with open opportunities for feedback."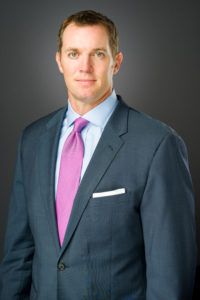 One memorable success was switching the monthly, companywide meeting to virtual with barely a week's notice. The success, and engagement, of that virtual meeting, is something the company will continue, Cathey says, long after the pandemic subsides.
For Stroud, their flexibility now focuses on marketing. Currently starting sales for the fourth, and final, building, Stroud admits, "some of our buyers are in the susceptible age range, so we're moving forward with all safety guidelines in place and shifting a lot of our internet strategy to the Northeast regions. Hopefully, when everyone can start coming down after the first of the year, we can take advantage of what Florida has to offer in spades."
St. Cyr believes virtual options in real estate will remain. "I like the consultations being virtual because we can do more, at more convenient hours, for people than if we had to coordinate a time to physically get together. People are able to stay in their homes, and it's a good option that people are going to be more comfortable with moving forward."
The continued changes and lingering uncertainty drive home a reality for any business: nothing is guaranteed except change. For Harden, the importance of perseverance will carry into the coming months: "Resilience is a key factor in any business, but particularly in small businesses. The question is always how do you morph, and adapt, to a changing world? We've been doing that as a company for a long time, but in this circumstance now it's all accelerated. Our new reality is the likelihood of more, external change and a continued need to adapt. Resilience has been, and will be, a key factor in our success." ♦