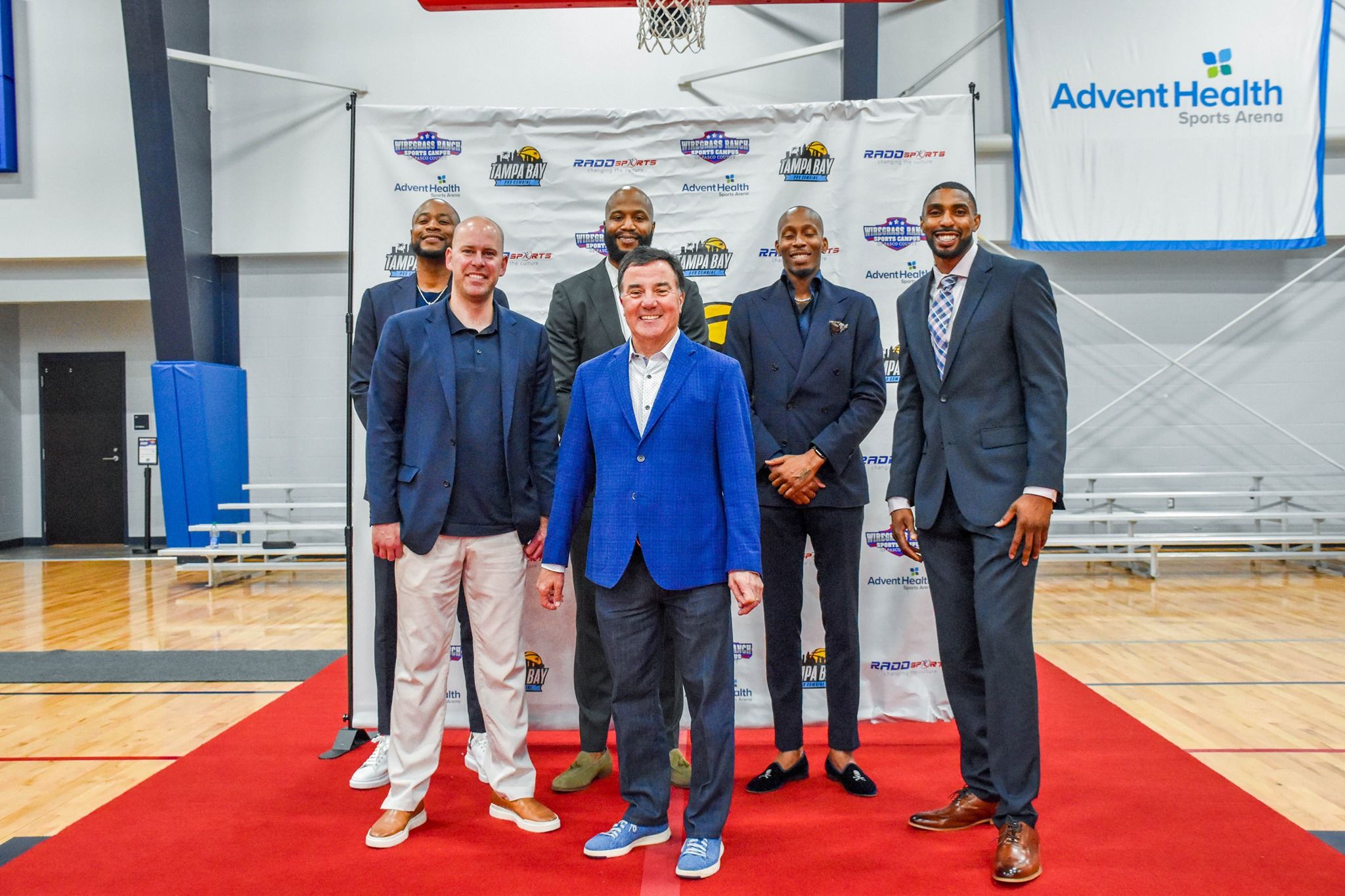 Tampa Bay Pro Combine pre-draft basketball event moving to the Tampa Bay area
The Tampa Bay Pro Combine Presented by Florida's Sports Coast, a professional basketball pre-draft event, will take place June 3-5 at AdventHealth's Sports Arena at Wiregrass Ranch Sports Campus of Pasco County.
A group of professional basketball players, from the Tampa Bay area, have spearheaded the event with the intention of putting their hometown region on the map, according to Carolynn Smith-Jones, vice president of communications for the event.
Founder, Darryl Hepburn was a Leto High School standout who went on to play professional basketball Internationally, for 10 years. His board member, Tarence "TK" Kinsey played for Jefferson High School, the University of South Carolina, the Memphis Grizzlies, the Cleveland Cavaliers, and more than seven international teams and is still playing professionally.
"The Tampa Bay Pro Combine is a tremendous opportunity for our destination as we work to solidify Florida's Sports Coast as the premier sports destination within the state. The level of talent participating in the Combine expands Florida's Sports Coast's portfolio to show we're capable of hosting not only youth amateur sporting events but can host the best in national talent. The Tampa Bay Pro Combine is not only an amazing opportunity to move our brand forward but it's also a chance to showcase our new sports campus and the diversity and skill level that comes with it. We're thrilled to be the title sponsor for this event and look forward to working with this amazing team for future events here on Florida's Sports Coast," said Adam Thomas, Pasco County Tourism Director, in a statement.
The Combine will showcase over 40 top, eligible college draft prospects from around the nation.
ESPN analyst Fran Fraschilla and Basketballnews.com NBA Draft analyst Matt Babcock will lead the player selection committee.
For additional information and tickets, you can visit: www.tampabayprocombine.com