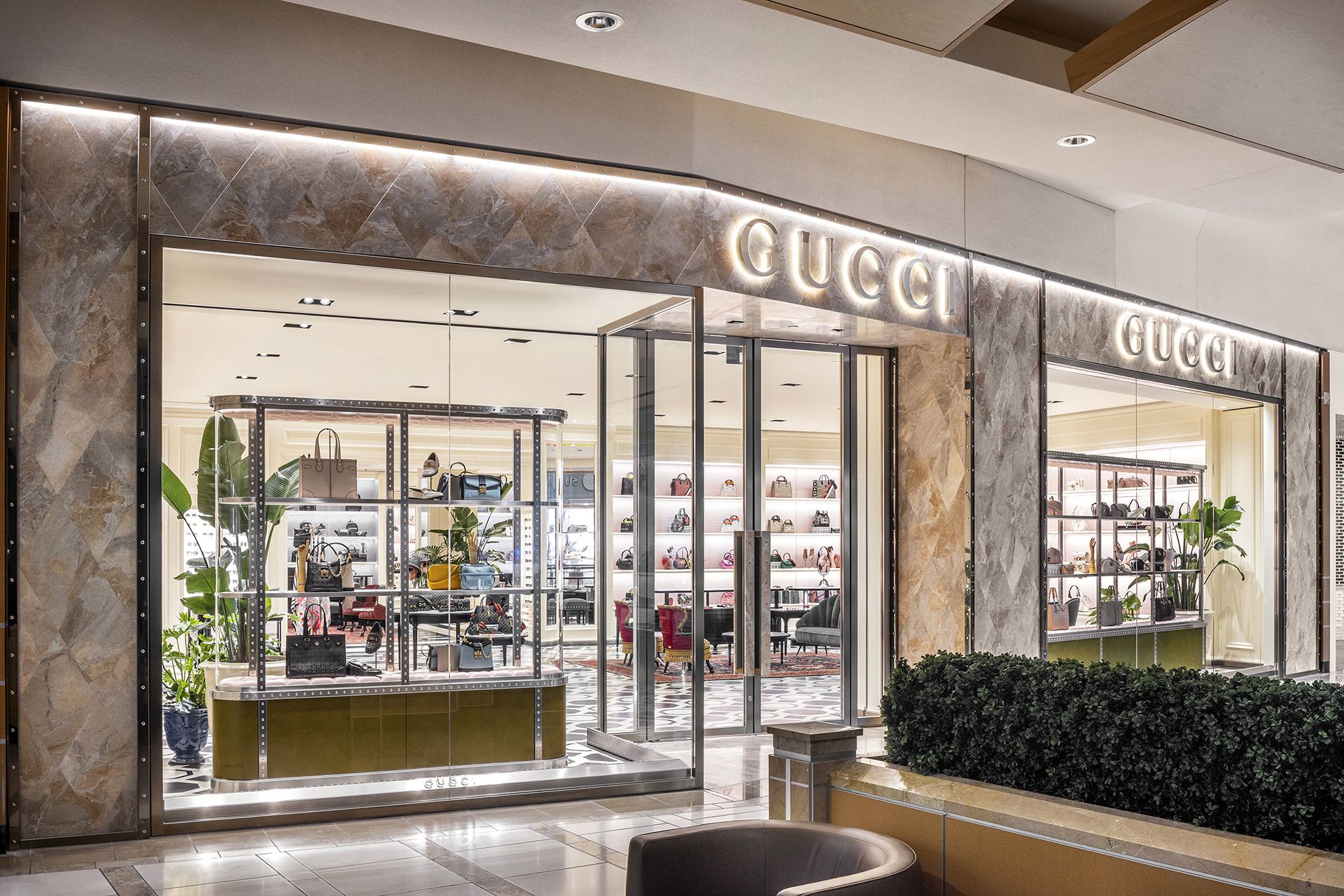 Go inside Gucci's reopened storefront at International Plaza (PHOTOS)
Gucci reopened its newly renovated, and expanded, store in Tampa International Plaza's Bay Street. Spanning more than 5,500 square feet, the boutique highlights a wide collection of men's and women's shoes, handbags, luggage, small leather goods, children's wear, fashion and silver jewelry, watches, eyewear, Gucci Décor and Gucci Beauty and fragrances.
Marble polychrome inlays produce decorative three-dimensional effects on the floors, while being harmoniously integrated with the herringbone wood flooring. Throughout the store, one finds sumptuous chairs, while vintage Oriental rugs are layered over painted wood floors for a textured effect.
Additionally, as part of Gucci's commitment to implement, and enhance, eco-friendly initiatives and energy-efficient technologies in the House's stores worldwide, the new store is LEED-certified with LED lighting to monitor and promote energy efficiency. gucci.com