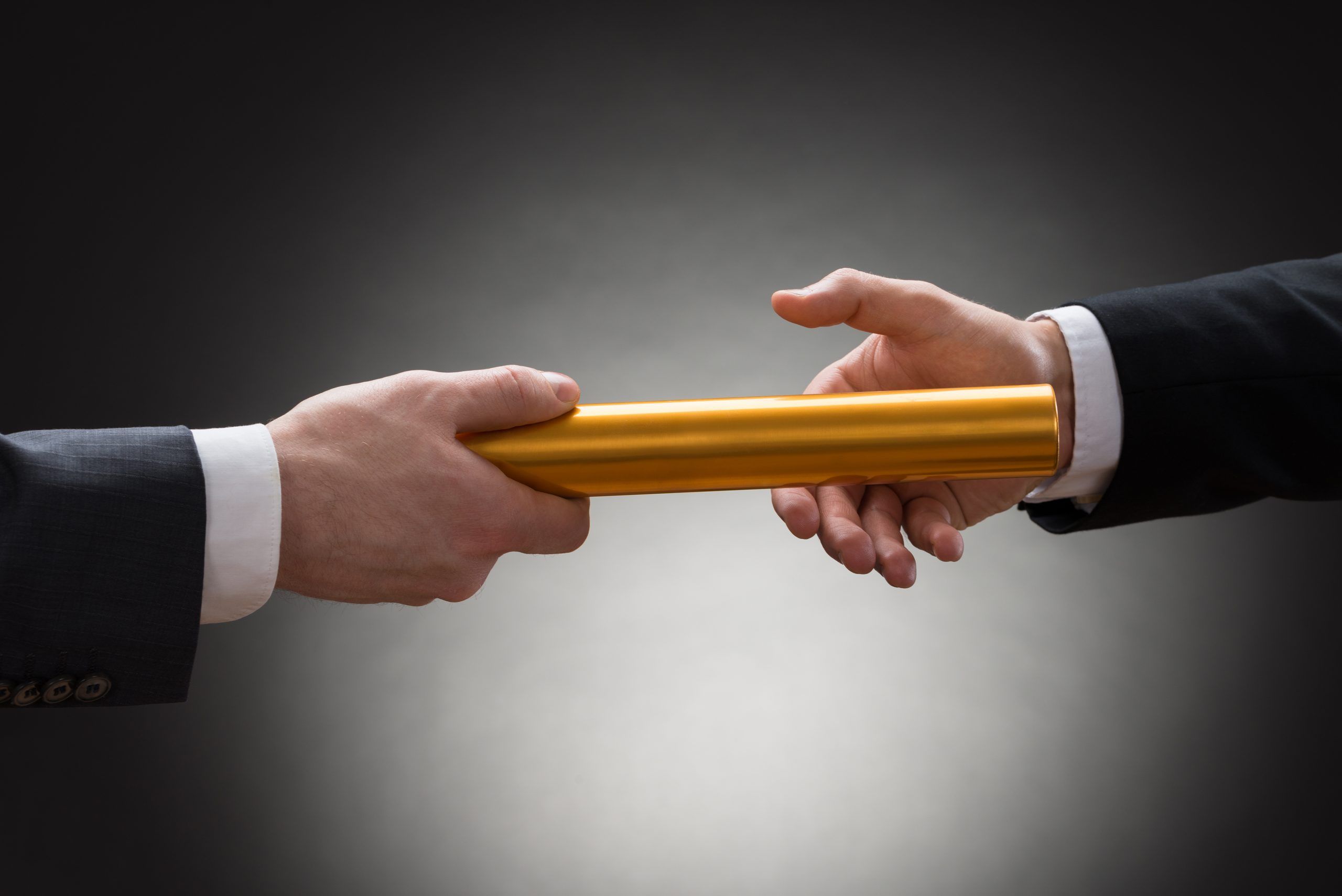 A bittersweet passing of the baton
M.E. Wilson's president talks transition, filling big shoes the future of one of Tampa's oldest insurance firms
Billy West was officially named president of M.E. Wilson Company in March, even though it was a role he was preparing for at least a year in advance.
It was, as he says, a bittersweet passing of the baton following the passing of previous president, Guy King, in 2021.
West admits, he's been filling the role since King's passing and with plans for King to retire at the end of 2021, he was prepared for the job.
"I'm simply carrying the torch, along with our chief executive officer, Doug King," West says, "as we carry on the family legacy that has been built over the last 102 years."
Insurance brokerage M.E. Wilson was founded in 1920 by Malcolm Eugene Wilson. Eugene Wilson, also known as Gene, ran his new business with the help of his wife, Grace Wilson.
King, M.E. Wilson's previous president, and a prominent philanthropist in the Tampa Bay area, along with his brother Doug, had been partners of the firm since 1985, now Doug and West will be at the helm side by side.
"Billy is the next generation of M.E. Wilson," Doug King says. "I'm the last of the Mohicans."
West admits, he feels some pressure being the first non-family member to help run the firm.
"Guy's No. 1 job was working in the community and we've tried to emulate that," King says. He adds that it takes a group of people to emulate all the community work Guy did as one person.
West and Doug really found their "yin and yang" footing during the pandemic, when they were the only ones, internally, that were in the office most of the time.
"COVID[-19] kind of created a void in employees coming in. It ended up being me and Doug working a lot together from a leadership role," West says. He adds that it opened up an opportunity to set the stage for the partnership they now have.
Over the past three years, M.E. Wilson has tripled its size throughout the state of Florida. It is now up to eight locations and has more than 120 employees.
While the company does acquisitions, growing the firm's scope, it doesn't always add the M.E. Wilson name to firms it merges with.
"If it's a larger firm that has a legacy tenure, we respect the fact that they have a name, and their territory. We take a lot of pride in being able to let them keep their legacy. We don't want to disrupt that," West says. "It's all about keeping that name, keeping that district from any disruption. We basically come in and help them. We bring some resources like finance and in [human resources] and some of the internal structure through M.E. Wilson, but the overall day-to-day remains the same."
It's that attention to maintaining culture that West says is crucial to how M.E. Wilson does business.
"For us, it's No. 1 being selfless first, taking M.E. Wilson out of the equation and seeing how we can affect other people in a positive way," West says. "We're constantly trying to figure out ways to put our client in a better situation that helps them financially, from a risk standpoint, and from just an overall coverage standpoint, that we're making sure that we're positioning them to be successful, regardless of the financial gain that we can incur."
It's the M.E. Wilson way, King agrees.
"We think it is paramount. I mean, in the end you're going to think back on your life and think about how you made the world a better place to live. You made a great place for all these 120 people [employees], rather than the profit you had in 2018, or 2022. You're going think about the good that you did with people," King says. ♦