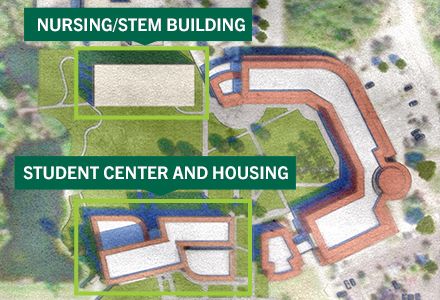 USF Sarasota-Manatee campus to add its first student housing
The Florida Board of Governors has approved a housing and student center complex for the University of South Florida's Sarasota-Manatee campus, advancing USF's bold plans to expand the campus and transform the college experience for students.
USF will break ground on a multi-story, 100,000-square-foot housing and student center along Seagate Drive, just west of the Crosley Campus Center, according to a statement.
The new complex is expected to open in the fall of 2024 and be able to house 200 students on the USF Sarasota-Manatee campus.
"The new housing and student center is crucial to supporting the growth of the University of South Florida Sarasota-Manatee campus," said USF President Rhea Law, in the statement. "This new project will allow the campus to strengthen the overall student experience as it continues expanding its academic program offerings in high-demand fields."
Construction of the new building is expected to cost approximately $39 million. USF will contribute $16.5 million, with the remaining funding coming from the sale of up to $30 million in bonds through the USF Financing Corp. The bonds would be repaid with revenue from the USF Housing System, as well as $200,000 per year, in activity and service fees collected on the Sarasota-Manatee campus.