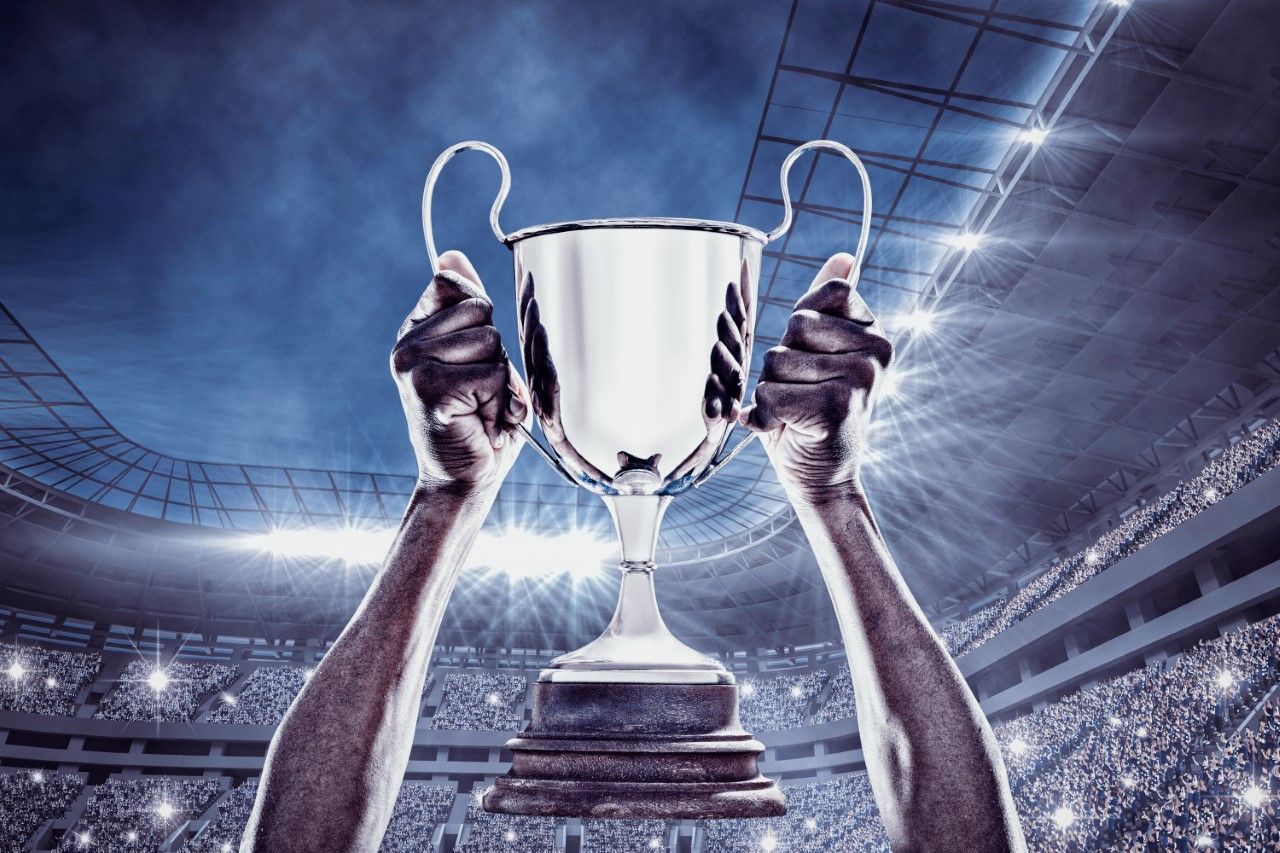 Florida Sports Hall of Fame to honor 2022 class
Twelve inductees will be honored on November 2, in Tampa.
Twelve Florida athletes have been named as inductees for Florida's Hall of Fame Class of 2022.
This year's class represents careers spanning from 1979 to current and across seven different sports — baseball, bowling, fishing, football, golf and speed skating in addition to sports broadcasting. The class also represents the first-ever Special Olympic athlete to join the Florida Hall of Fame.
The 2022 induction ceremony will be held on November 2, in the East Club at Raymond James Stadium, in Tampa.
The evening will consist of a cocktail reception with heavy hors d'oeuvres, a silent auction, ceremony and after-party with Tampa Bay Rays' official DJ – DJ Fresh.
Tickets and sponsorship packages can be found here.
The Florida Sports Hall of Fame 2022 Class include:
Rick Ankiel – Baseball
Ankiel was drafted by the St. Louis Cardinals in the second-round of the 1997 MLB draft. In 2005, he switched positions and became an outfielder, one of only 12 players in MLB History to have debuted as a pitcher and then switched to be a position player. He played all three outfield positions and has suited up for the Cardinals, Royals, Braves, Nationals, Astros and Mets.
Leiza Fitzgerald – Angler
In her 25-year outdoor career, Fitzgerald was instrumental in introducing women to the sport of fishing and the outdoors. She created, and implemented, fishing events such as the Ed Alber Tarpon Rodeo, The World Sailfish Championships and The World Tarpon Championships. In 2018, she was listed by Salt Strong as one of the top 12 lady anglers in Florida. In 2020, she was named as one of the 30 most influential female anglers (Top 5 in Saltwater) in North America by Wildlife Enthusiast magazine. In 2020, she won Annual Top Angler for Redfish from the International Women's Fishing Association and, in 2021, she won IWFA Annual Top Angler for Redfish, Snook and Sheepshead.
Luis Gonzalez – Baseball
Gonzalez played 19 seasons for seven MLB teams. His best years were with the Arizona Diamondbacks and was one of the most popular players in the organization's history. His game-winning hit in Game 7 of the 2001 World Series against New York Yankees closer Mariano Rivera clinched the Diamondbacks' first and only World Series championship to date.
Renee Hildebrand – Speed Skating Coach
Hildebrand is known in the speed skating circles, both inline and ice, and her name held in the highest regard. For more than three decades, she has been training Ocala kids to become inline speed skating world champions. Hildebrand is a former vice president of the Board of Directors for USA Roller Sports and former head coach of Team USA-Florida.
Dexter Jackson – Football
Jackson was drafted by the Tampa Bay Buccaneers in the fourth round of the 1999 NFL Draft and went on to grab two interceptions to help Tampa beat the Oakland Raiders in Super Bowl XXXVII.
James Jones – Football
Jones played fullback for coach Charley Pell's Florida Gators football team from 1979 to 1982. During his sophomore season in 1980, he was a member of the Gators team that posted the biggest one-year turnaround in the history of NCAA Division I football: from 0–10–1 in 1979 to an 8–4 bowl team in 1980. The Detroit Lions selected Jones in the first round (13th pick overall) of the 1983 NFL Draft and he played for the Lions from 1983 to 1988. Jones was traded to the Seattle Seahawks in 1989
Vincent "Vinny" Lecavalier – Hockey
Lecavalier, who played 17 seasons in the NHL between 1998 and 2016, was the captain of the Tampa Bay Lightning for the 2000–2001 season and again from 2008–2013. He spent his first 14 NHL seasons with the Tampa Bay Lightning before being bought out following the 2012–13 season and signing with the Philadelphia Flyers for $22.5 million over five years
Chris Nikic – Special Olympics Athlete
Nikic joined Special Olympics Florida when he was only nine years old — starting with golf, then adding swimming, track and field, basketball and, after Special Olympics Florida introduced the sport in 2019, triathlon. In November 2020, Chris became the first person with Down syndrome to complete a full IRONMAN – that is a 2.4-mile swim, a 112-mile bike ride and a 26.2-mile run. The achievement made him a Guinness World Record holder.
Pam Oliver – Sports Broadcaster
Oliver has established herself as one of the premier sports reporters on network television. She has contributed to Fox Sports' coverage of eight Super Bowls, was the lead feature reporter on Fox NFL Sunday for many years and served as co-anchor of FSN South's "Southern Sports Report" from 2000 to 2003.
Fred Ridley – Golf
While attending the University of Florida, Ridley played for the men's golf team and was an alternate the year the Gators won the NCAA national tournament, in 1973. In 1975, Ridley won the U.S. Amateur, the preeminent amateur golf tournament in the United States, where he defeated Keith Fergus in the 36-hole final, having beaten Curtis Strange and Andy Bean in previous rounds of the match-play championship. At the end of 1975, Ridley was ranked the #2 amateur in the country by Golf Digest. In 1976 he won the Monroe Invitational, competed in the 1976 British Open and was a member of the 1976 Eisenhower Trophy team. In 2004, Ridley was elected president of the United States Golf Association (USGA). He has also served as co-chairman of the International Golf Federation. On August 23, 2017, Augusta National announced that Ridley would succeed Billy Payne as chairman of the club.
Barry Smith – Football
From 1970-72, Smith snatched the football for the Florida State Seminoles. As a senior in 1972, Smith caught 69 passes for 1,243 yards and 13 touchdowns. He caught 11 passes against Kansas and 10 against Virginia Tech and Florida and was named first team All-American on squads selected by several groups including the annual Football Coaches team. He was a first-round draft pick (21 overall) of the Green Bay Packers (1973). Smith went on to play for three seasons (42 games) with the Packers and one season with the Tampa Bay Buccaneers.
Lisa Wagner – Bowling
By the 2000 season, Wagner was the all-time women's professional tournament titlist with 32 wins. She was the 1996 USBC Queens Tournament champion. She also won five USBC Women's Championships titles: an Open Division all-events title in 1988, Open Division doubles titles in 1982 and 1992 and Classic Division singles and doubles titles in 2001.