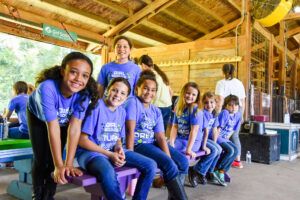 Girl Scouts of West Central Florida has received a $2 million donation from philanthropist MacKenzie Scott.
This gift is part of an $84.5 million donation awarded to Girl Scouts USA and 29 local Girl Scout Councils selected by Scott, making this unprecedented investment the largest donation from a single individual in the national organization's history, according to a statement.
Locally, this gift will accelerate GSWCF's equity initiative to deliver a high-quality Girl Scout leadership experience to more girls across the council's eight-county footprint.
In the past year, GSWCF has generated nearly $1 million to fund Girl Scout programming and seeks to raise another $1.2 million in this fiscal year to support this equity initiative. Currently, major funders include Juvenile Welfare Board, Children's Board of Hillsborough County, United Way of Central Florida, Publix Super Market Charities, Simply Healthcare, United Way Suncoast and United Way Pasco.