The Arthritis Foundation wants you to throw on your festive holiday attire and "run for a reason" on December 4.
The Jingle Bell Run is raising funds to support research for arthritis treatments, resources and local programs.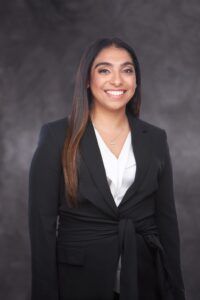 Dr. Youstina Bolos, a podiatrist with the Florida Orthopedic Institute, in Tampa, is serving as the 2022 Jingle Bell Run medical honoree.
"I'm honored to support the Arthritis Foundation as the medical honoree, in Tampa, and help raise funds that will bring us closer to a cure. Arthritis affects one in four Americans, including nearly 4.2 million individuals here in Florida," Bolos says. "With 800,000 Tampa locals living with arthritis, we look forward to funding research, advocacy and programs & services for these patients through the annual Jingle Bell Run."
Bolos is board certified by the American Board of Podiatric Medicine and is a member of the American College of Podiatric Medicine and the American Society of Podiatric Surgeons.
To join the Bolos team, visit events.arthritis.org.