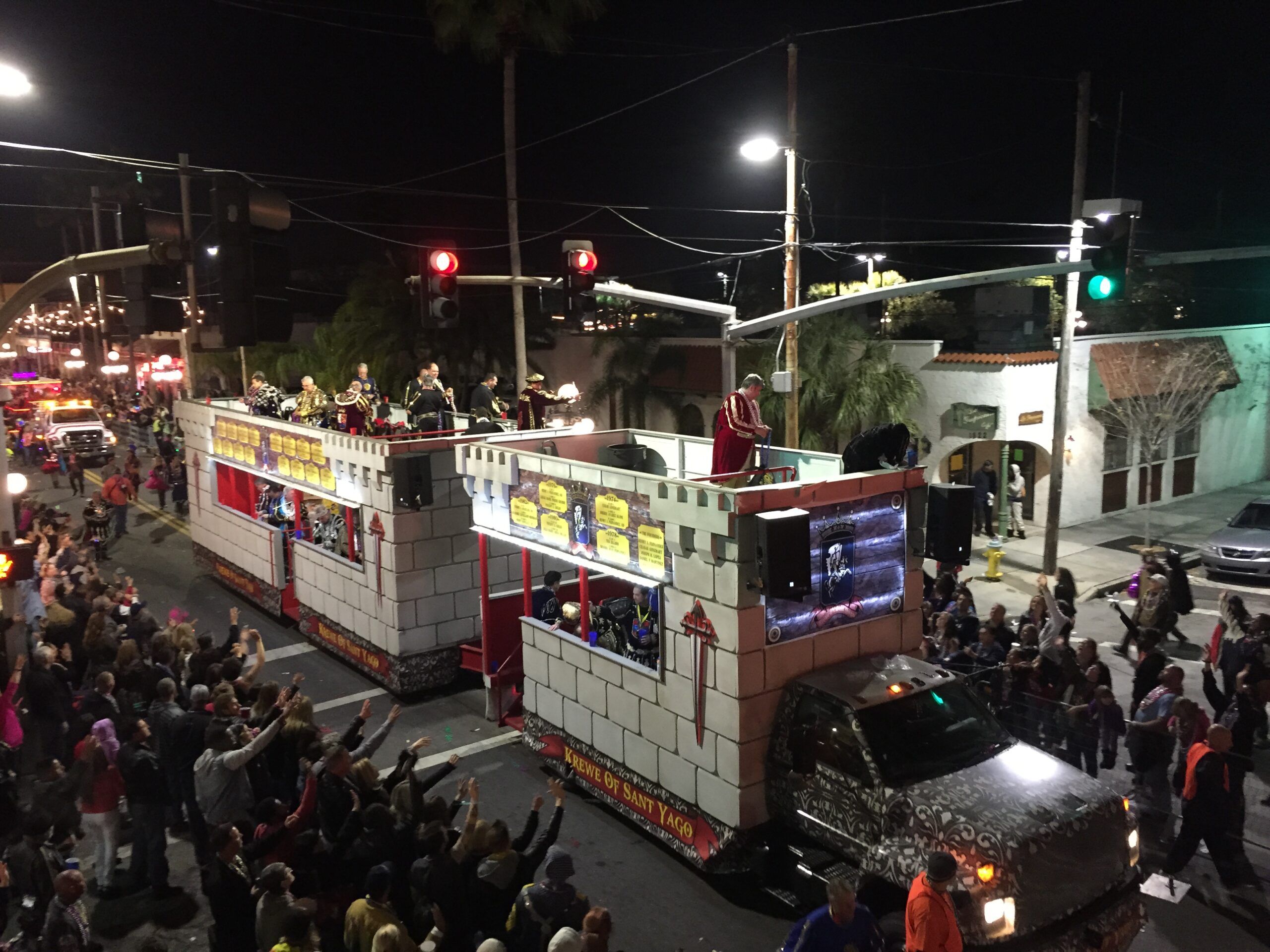 Krewe of Sant' Yago Knight Parade to light up Ybor City in February
Florida Sports Hall of Fame Baseball Player Luis Gonzalez will serve as grand marshal
The Krewe of the Knights of Sant' Yago Knight Parade, presented by MOR-TV and co-sponsored by the City of Tampa, will return to Ybor City on Saturday, Feb. 11. Serving as the 2023 parade grand marshal will be Florida Sports Hall of Fame baseball player, and Tampa native, Luis "Gonzo" Gonzalez.
In addition, MOR-TV personality Steve Wilkos will be joining as a special guest for the parade.
Gonzalez grew up in Tampa, attending local primary schools and playing baseball at West Tampa Little League from age 6 to 15. After graduating from Jefferson High School, Gonzalez played college baseball at the University of South Alabama.
As a professional, Gonzalez played 19 seasons for six MLB teams including the Arizona Diamondbacks, where he was one of the most popular players in the organization's history, according to a statement.
His game-winning hit, in Game 7 of the 2001 World Series, against New York Yankees closer Mariano Rivera clinched the Diamondbacks' first, and only, World Series championship, to date. Gonzalez was a five-time All-Star and won a Silver Slugger Award in 2001.
Founded in 1972, the Krewe of the Knights of Sant' Yago is currently celebrating its 50-year anniversary, marking the milestone at its Coronation on Jan. 7.
For parade registration, bleacher seating and information on the Coronation and other related events, visit KreweSantYago.org.