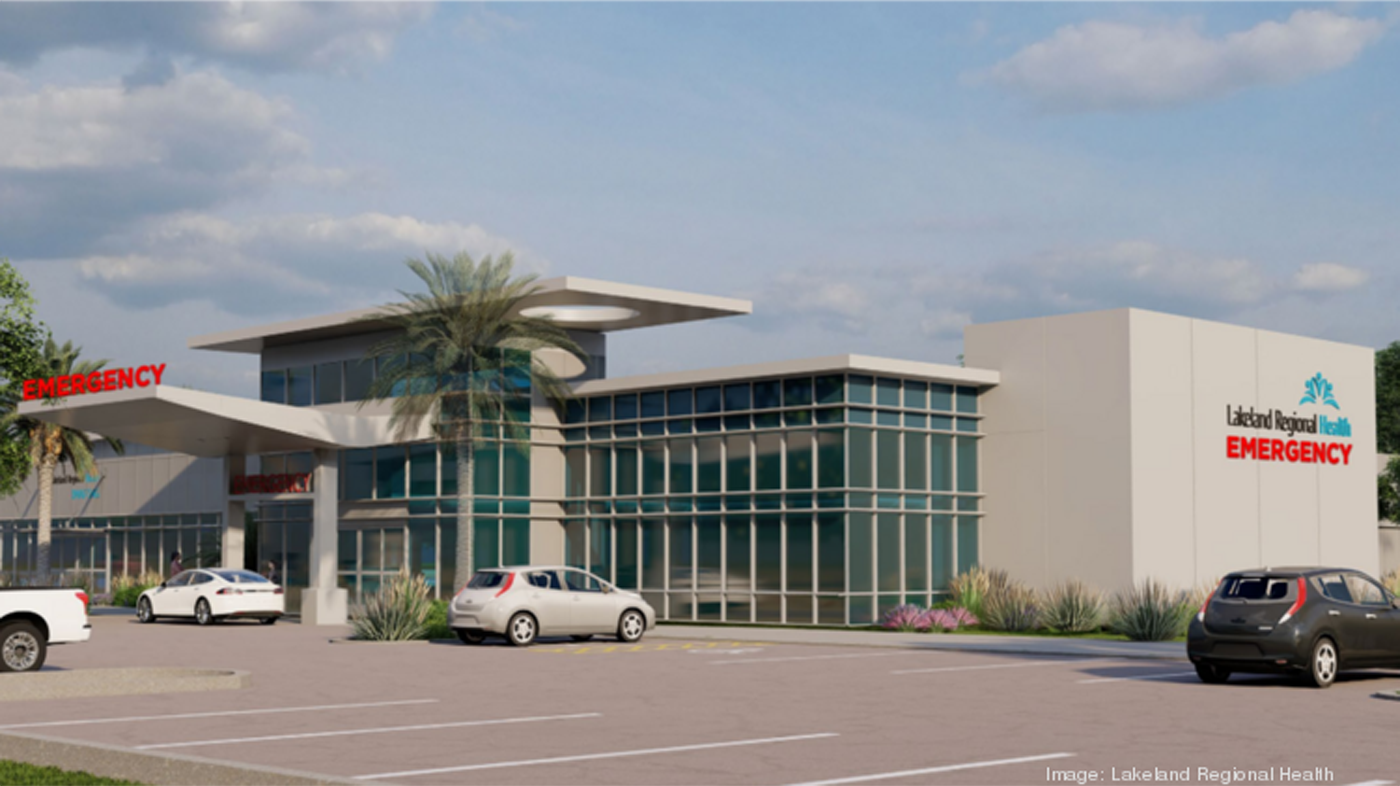 One Liners Polk: Lakeland Regional Health, Watson Clinic and more
► Lakeland Regional Health plans to build a new, free-standing emergency department at 6150 S. Florida Ave. (Pictured above)
► The Polk County Board of County Commissioners approved a $2.3 million grant that will be used to develop affordable housing at Grove Manor Apartments, in Winter Haven. 
► The Lakeland City Commission voted 6-1 on Monday to approve a modified version of a plan for 954 homes, townhomes and apartments on the former Wedgewood Golf Course at Carpenter's Home.
► Watson Clinic added certified physician assistant K. Brooke Hughes to work alongside board-certified dermatology physician William J. Roth, at the Watson Clinic Bella Vista Building, at 1755 N. Florida Ave., in Lakeland, and Watson Clinic Highlands, at 2300 E. County Road 540A, in Lakeland. 
► The Lakeland Chamber of Commerce has named former City Lakeland Commissioner Phillip Walker to the staff as vice president for partnerships and research.