► On Ideas, a branding and advertising agency headquartered in Jacksonville, with offices in Sarasota and Charleston, has been selected by Chiles Hospitality as its agency of record. (Pictured above)
► The William G. and Marie Selby Foundation awarded $100,000 to Sarasota Audubon in support of the rewilding project at Celery Fields.
► Sarasota florist Beneva has acquired Whidden's Florist, which was founded in 1954 as the first flower shop in Brandon. 
► Bank of America awarded $30,000 to Gamma Xi Boule, an organization dedicated to encouraging excellence in education and providing development programs for underserved youth, in the Sarasota-Manatee region. 
► Neil Rainford, a senior executive with Sarasota-based Mullet's Aluminum Products, has been appointed by Gov. Ron DeSantis to fill the Sarasota County Commission seat that became vacant after the death of long-time community leader Nancy C. Detert.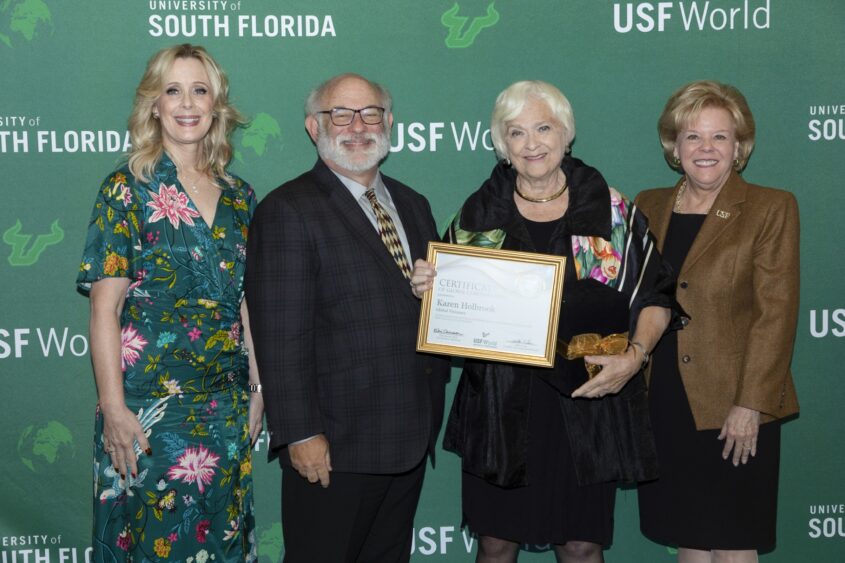 ► The Economic Development Corporation of Sarasota County named Erin Silk president and CEO. 
► Karen Holbrook, regional chancellor of the University of South Florida's Sarasota-Manatee campus, and her husband, Jim, a physical oceanographer who spent his career with the National Oceanic and Atmospheric Administration, gave $25,000 to establish the Karen and James Holbrook Study Abroad Scholarship. 
► Conservation Foundation of the Gulf Coast received a $20,000 grant from the Rita B. LaMere Memorial Foundation.
► Marie Selby Botanical Gardens president and chief executive officer Jennifer Rominiecki has been elected chair of the Visit Florida board of directors,for fiscal year 2024.
► Bank OZK, formerly Bank of the Ozarks, committed to funding one Manatee County Habitat for Humanity home every year, for the next three years, totaling approximately $380,000 in donations.
► Sprouts Farmers Market opened, at 1149 Cortez Road, in Bradenton.
► Cameron Mitchell Restaurants plans to open Sarasota's first Ocean Prime location in The Quay Sarasota, a 14-acre waterfront development.