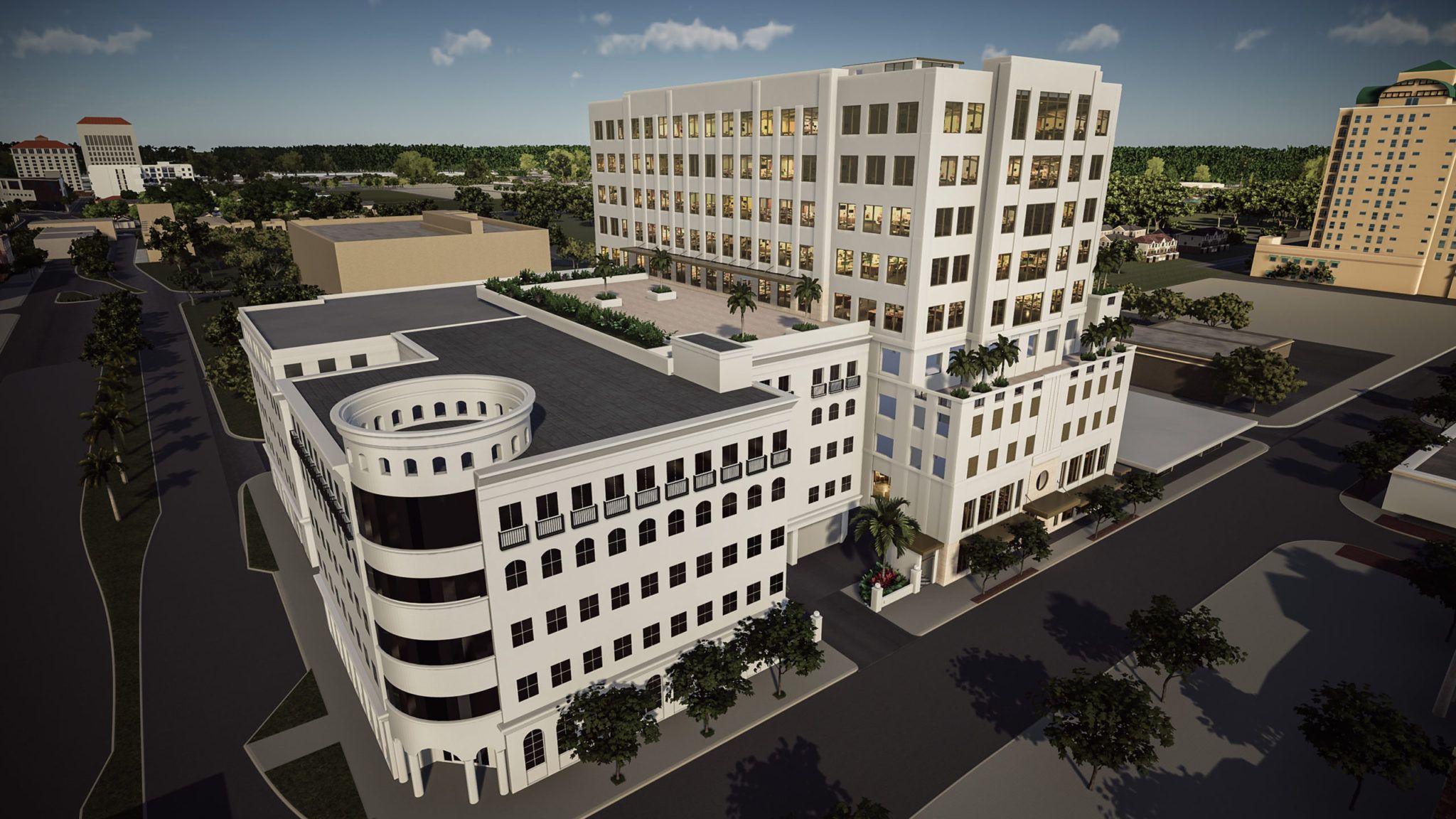 One Liners Sarasota: Pulte Homes, Coastal Orthopedics and more
► Halfacre Construction Company, a Lakewood Ranch-based commercial construction company, began construction on Bayside Community Church's permanent North River Campus in Parrish. (Photo above)
► The-Offices-at-Ringling-Plaza-Rendering-scaled Ringling and Orange LLC engaged Ian Black Real Estate to manage leasing for a new Class A office property, The Offices at Ringling Plaza, coming to Sarasota.
► Premier Nursing Academy, which offers free, state-approved training to become a certified nursing assistant, launched its second Florida location at 5720 14th St. W., Bradenton.
► Bill Robertson, a fifth-generation Sarasota attorney, opened The Robertson Law Firm in downtown Sarasota.
► David Verinder, president and CEO of Sarasota Memorial Health Care System, was named chair of the Safety Net Hospital Alliance of Florida's board of directors.
► Sarasota-based Crown Roofing named Kelly Wade chief executive officer of its suite of companies and consultant to Crown Capital Management.
► Neal Land & Neighborhoods, a Manatee and Sarasota-based master-planned community developer, broke ground on the Riverfield Verandah, an amenity center located within the Riverfield neighborhood of North River Ranch. 
► Coastal Orthopedics, a provider of comprehensive orthopedic surgery, sports medicine, spine care, pain management and physical therapy services, is planning to further expand in Manatee County with a new medical center, and headquarters, on State Road 64 just east of Interstate 75.
► Dean Slabach joined RE/MAX Platinum Realty as a sales associate in the downtown Sarasota office.
► Mike Gowan and Mike Quillen, founders of Gecko's Hospitality Group, plan to open Tripletail Seafood & Spirits at The Landings at 4870 S. Tamiami Trail, Sarasota.
► Aravilla Assisted Living and Memory Care, in Sarasota, received Caring.com's top rating, the industry-leading Caring Star Award.
► Goodwill Industries International is partnering with the U.S. Chamber of Commerce Foundation's Center for Education and Workforce to increase employee access to the federal Earned Income Tax Credit.
► Jack Koehler of Eshenbaugh Land Company represented Chicago-based Core Spaces in purchasing a 4.5-acre portion of Sears' former space at University Mall for $6.17 million.
► Robert "Bob" Wisdom joined RE/MAX Platinum Realty as a sales associate in the downtown Sarasota office.
► Pulte Homes, a national homebuilder, unveiled Sapphire Point, a new neighborhood of 472 homes in the master-planned community of Lakewood Ranch.
► Brigette Davis, associate Head Start and Early Head Start director at Children First in Sarasota, was elected to the Florida Head Start Association Board of Directors.
► Ringling College of Art and Design announced that the Community Foundation of Sarasota County has awarded Ringling College a $30,500 grant from the John J. Clopine Fund to support student scholarship and community arts engagement.
► Angela Dunbar, administrative and clinical risk manager with Centerstone, was recognized by the Florida Behavioral Health Association with its Behavioral Health Pandemic Hero Award.