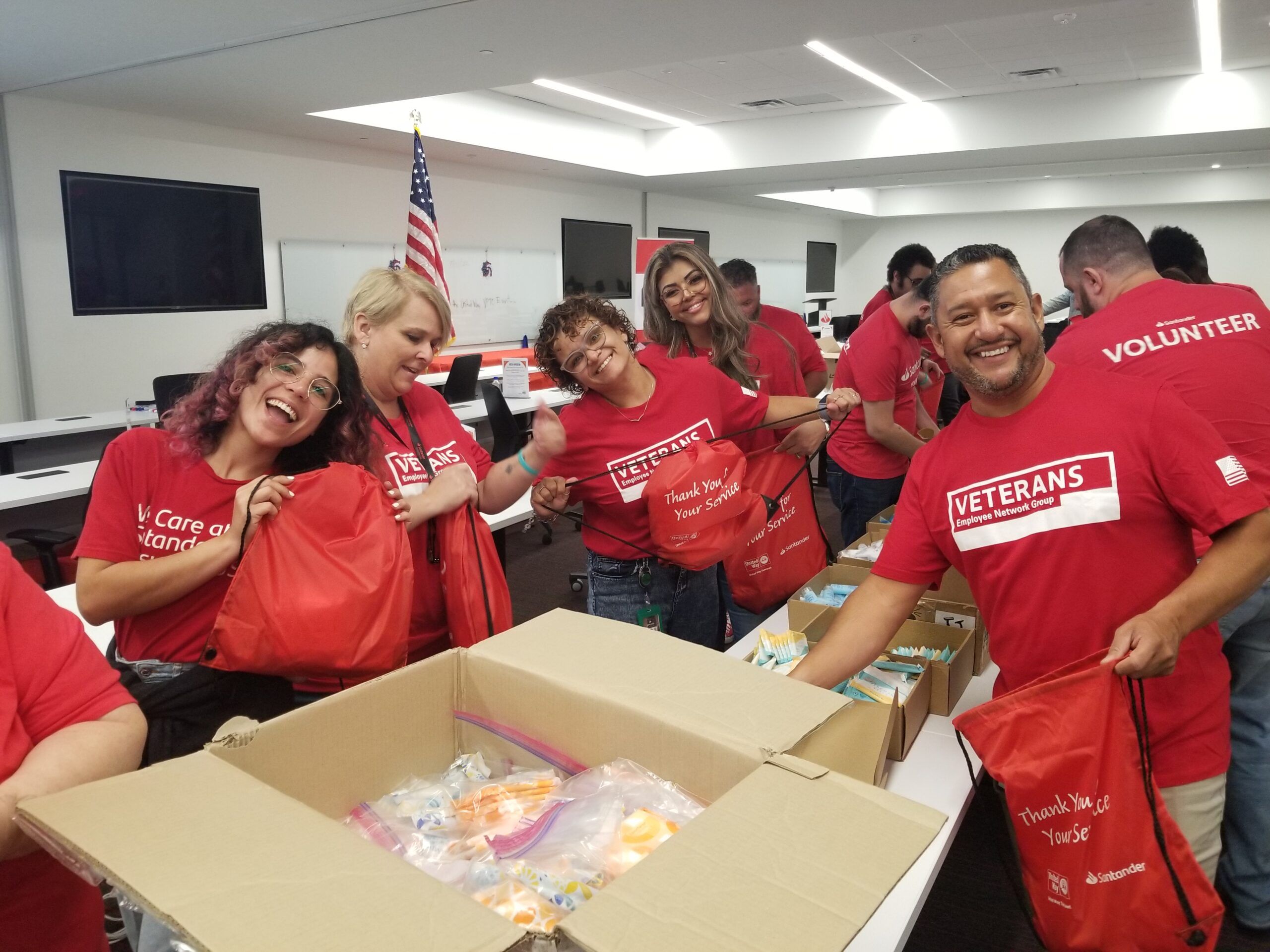 'Tis the Season for Giving
Here are four Tampa Bay area charities and how you can help them this holiday season.
The Bay area's unmistakable signs of autumn are here: pumpkin-flavored ice cream at Chill Bros. and Tampa Bay Buccaneer flags waving against blue skies. It's no wonder that four local nonprofit groups are already gearing up for the holiday season. With many vulnerable people, in Florida, facing additional hardship this year because of Hurricane Ian, here's how you can support our neighbors:
Feeding Tampa Bay
Feeding Tampa Bay served more than 95 million meals in the last year across 10 counties in West Central Florida. Although any day of hunger is critical for those who are suffering, the holiday season always brings a heightened awareness of the many who struggle with food insecurity, and Feeding Tampa Bay is ready with initiatives and a fundraising campaign. In late October, Feeding Tampa Bay hosted Empty Bowls at the Glazer Children's Museum, targeting children's hunger and kicking off this year's season of awareness. 
"We're aware that there are pressures on budgets all year but in the fall, there are greater pressures on household budgets so we step up our response as much as we are able to," says Thomas Mantz, president and chief executive officer of Feeding Tampa Bay. 
That's where Feed the Season comes in, the fall fundraising effort that runs from November to December, a call-out for donations and volunteers as they gear up for the holidays. 
As Mantz points out, this year is especially difficult. "The families that we serve just went through two years of COVID [-19] that sapped resources, are currently enduring an economic downturn that has further sapped any recovery and now many of them have been hit by a hurricane. So we have people that are long past being able to make their household budgets meet income and expenses—folks are really struggling at the end of three major events. This holiday season will be a difficult time for a lot of people." 
For more information on volunteering for Feeding Tampa Bay, visit feedingtampabay.org/volunteer. 
Toys for Tots 
Nothing announces Christmas like Santa's sack of toys and the Marine Toys for Tots Program distributes an average of 18 million toys to 7 million children across the nation every year. Bay area chapters plan for Christmas early, with applications for toy requests starting in September. Individual families, or nonprofits, are encouraged to apply online with their wish list by early November. 
To meet these requests, the annual success of Toys for Tots depends, of course, on donations of unwrapped, new toys for children up to 13 years of age. In addition to donating toys, Rufus Byrd, Toys for Tots Hillsborough County coordinator, explains that there are many ways to help.
"We're excited to get the campaign started. Every year we are starting from zero, so for us, toy donations are our number one priority. Monetary donations will also help as we use those donations towards purchasing requested toys. We also need volunteers, helping us sorting in the warehouse or with distribution," Byrd says. 
Distributions start Dec. 10 so, toys should be dropped off by Dec. 3, to give time to make purchases. Byrd also encourages local businesses to volunteer as a drop site for toys or to host an event, helping to usher in the Christmas season by raising awareness alongside a Marine volunteer. 
Finally, Toys for Tots always needs volunteers with digital correspondence, to help with organization or to reply to emails, as the busy holiday season approaches. As its motto attests, "every child deserves a little Christmas." See the website for more information and a list of drop sites and volunteer applications. 
You can find more information on how to get involved at tampa-fl.toysfortots.org. 
United Way Suncoast 
For the United Way Suncoast, an organization committed to breaking the cycle of poverty through educational initiatives, financial and emotional support systems and neighborhood partnerships, the holiday season is a time to connect with the community and offer care to those most in need. 
"We're particularly focused on our ALICE [asset limited, income constrained, employed] families who need support 365 days a year. These are families that stand just one unexpected expense away from dire circumstances. A surprising medical expense, a critical home repair or a car issue can arise on Thanksgiving Day, Christmas Day or any other day," says Ernest Hooper, vice president of communications for United Way Suncoast. 
United Way Suncoast designates November as the month of gratitude. Leading up to Thanksgiving, United Way Suncoast invites volunteers to craft letters of gratitude, especially for veterans and educators, and to help in creating hygiene kits for veterans and appreciation kits for educators. 
United Way Suncoast also partners each year with Metropolitan Ministries to distribute food to community members out of neighborhood resource centers in Sulphur Springs (Tampa), Campbell Park (St. Petersburg) and North Greenwood (Clearwater). Turkey Time with the O-Line is another yearly partnership with Publix and the Tampa Bay Buccaneers, feeding 1,000 local families for Thanksgiving.  
Hooper adds, "we'll conclude our November efforts with Giving Tuesday on Nov. 29. It's designated as a one-day global celebration of charitable giving but it also marks the start of our end of year appeal for donations." United Way Suncoast ends the year with their December donation drive, but also calls out for volunteers during the Christmas season. 
For more information visit unitedwaysuncoast.org. 
Metropolitan Ministries 
Metropolitan Ministries, the Tampa Bay area-based independent nonprofit organization, provides relief for homeless or at-risk populations. Metropolitan Ministries offers emergency shelter and food as well as educational and social support. Their annual meal locations for the holidays is a long-standing Bay area tradition, serving up all the favorites at numerous sites with more than 22,000 families served every year. 
With three holiday tent sites (Tampa, Pasco and east Pasco) and hot meal locations such as Healing Hearts Cafe in Pasco County and the Portico Cafe in Hillsborough County, with grab-and-go options or pack your own boxes also available at each site, Metropolitan Ministries serves up the holidays like no one else. Anyone needing their holiday Assistance Program needs only to pre-register. 
Yet Metropolitan Ministries, this year adds even more to their table. After partnering with World Central Kitchens to offer emergency assistance to the many who were left homeless with Hurricane Ian, they hope to continue their support throughout the holidays. 
"We are exploring the possibility of a Holiday Tent food and toy distribution pop-up location, in Lee County, with a collaborative partner located in that area. We want to be sure Christmas happens for those families and children," says Justine Burke, vice president of marketing for Metropolitan Ministries. 
With all these holiday services, the organization depends on donations of traditional holiday foods and volunteers. 
"Signups to volunteer are online. People can go in and easily pick and choose their days or times, registering individually or as a group. We have church groups. We have business groups, civic groups, neighborhood groups," Burke says. "Families can volunteer together. We accommodate hundreds of volunteers a day because even one of our tents is the size of a football field." ♦
For more information visit metromin.org/holiday-central.