LEMA Construction and PDQ restaurants worked together to help give back during the COVID-19 pandemic.
On May 28, LEMA Construction and PDQ started efforts to drop off nearly 150 meals, to health care professionals at AdventHealth locations, in the Tampa Bay area.
"LEMA Construction is proud to partner with our friends from PDQ and their award-winning chicken," said Yurina Rojas, chief revenue officer for LEMA Construction and Board Member for AdventHealth, in a statement. "We are joining forces to support and feed the nurses, and staff, of AdventHealth who are working hard testing and taking care of the COVID-19 patients. We hope they will enjoy some amazing PDQ chicken, with a friendly smile and an abundance of appreciation. All of us at LEMA Construction thank them for their hard work and dedication!"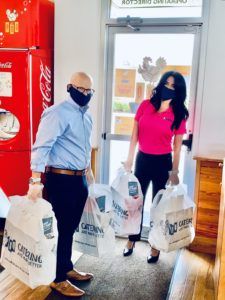 The donated meals will be delivered to AdventHealth facilities in Tampa, Tarpon Springs and Wesley Chapel.
"We are proud to partner with AdventHealth and LEMA Construction to give back to those who are making a difference in our community," said Bob Basham, PDQ Co-Founder and Principal Owner.
Here is the schedule for future deliveries:
Friday, May 29
Location: Carrollwood area
Friday, June 5
Location: Tarpon Springs area